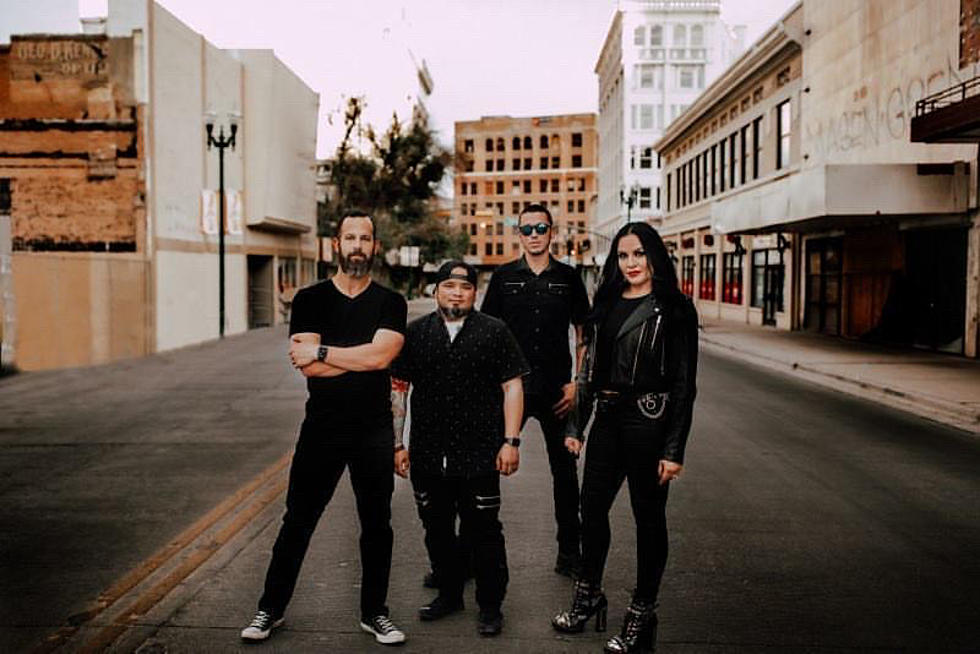 You're the Alibi Back to Recording With Emotional New Song
April de la Fuente
We are have experienced problems with SOMEONE in our life, where things just never get any better. That's what local band You're the Alibi wrote about in their brand new single that just dropped last week called "Circles".
You're the Alibi has been since 2019 & has released two singles, Into Darkness & Save My Soul from their upcoming album dropping later this year. The lineup has mostly stayed the same:
Ruby (Roo) Maldonado - lead vocals
Ulrich (Uli) De La Fuente - guitars
Tony Gonzales - guitars
& joining on the drums, Mike (Mikey Stampede) Jarnagin.
It's been 7 months since we got a new song from You're the Alibi but they released their 3rd single back in May & I talked to Ruby about their new song & she explained that Circles "is about that relationship that's always bad & never changes. It could be family or romantic, either way it's just going in circles and you feel like you have nothing left to give. So you have to leave before you lose yourself completely. Last year was hard on everyone, but it gave us time to prepare our stage show and sit down to write & record and really kind of find our sound, our style of music. We are definitely working on more new music & are planning some really exciting things for this year, especially doing live shows"
You can hear You're the Alibi on  KLAQ's Q Connected Sunday nights, 10 to midnight. If you're a local artist, you can submit your music right HERE or send me an email at daniel.paulus@townsquaremedia.com
READ MORE: 10 free apps to help you get fit in our new normal