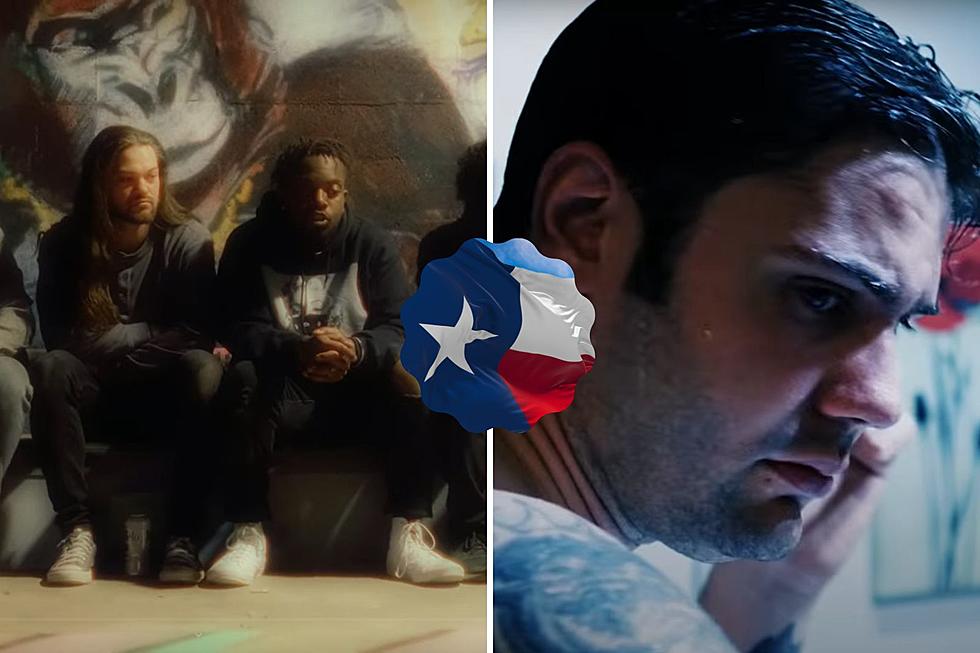 Texas Bands Will Rule & Conquer The Air Waves On The Weekend
Post Profit via YouTube/Dicodec via YouTube/Canva
Every Sunday afternoon from 5 to 7pm, 95.5 KLAQ brings you two hours of the latest national rock release, we shine the spotlight on regional & local rock from El Paso & around the Borderland. We call this 2 hour block: Q-Connected.
This week it's a Texas Showdown of rock & metal
We're putting the spotlight on MANY different Texas artists: from Longview, we have Post Profit (think Chevelle meets Deftones).
OddFellas representing Pampa, Texas,
and San Antonio's Kingdom Collapse returns with a new song. You can hear their previous single, Save Me From Myself, down below.
We have a few bands representing Austin
Catch Your Breath, a band El Paso got to see earlier this month. We'll hear one of the songs that's really grabbed the attention of social media, Dial Tone.
The Black Heart Saints, who actually have their own national holiday in their home town.
And Empty Trail, who's been riding off of the success of gaining over a million streams on Spotify from 2022,
And of course, we can't forget the El Paso rock
We've got Dicodec, who have a HUGE following on their YouTube channel,
One of the biggest bands to represent El Paso, and one that's EXTREMELY popular on social media, Cigarettes After Sex.
A ton of new stuff from In4TheKill, The Revamps, Modern Blue
& we'll see Of Earth & Bone, Scairat & My Darling May all make their debut for Q Connected. And more.
If you want to submit your music for Q Connected, you can send your music HERE or send me an email at daniel.paulus@townsquaremedia.com
Join me for Q Connected, Sunday 5 to 7pm, on 95.5 KLAQ
40 Of The Best Musicians Born In Texas
Texas has been home to a wide variety of musical genres; many musicians have become staples of rock, metal, pop, country & more. Here are some of the greatest musicians to ever represent the state of Texas.