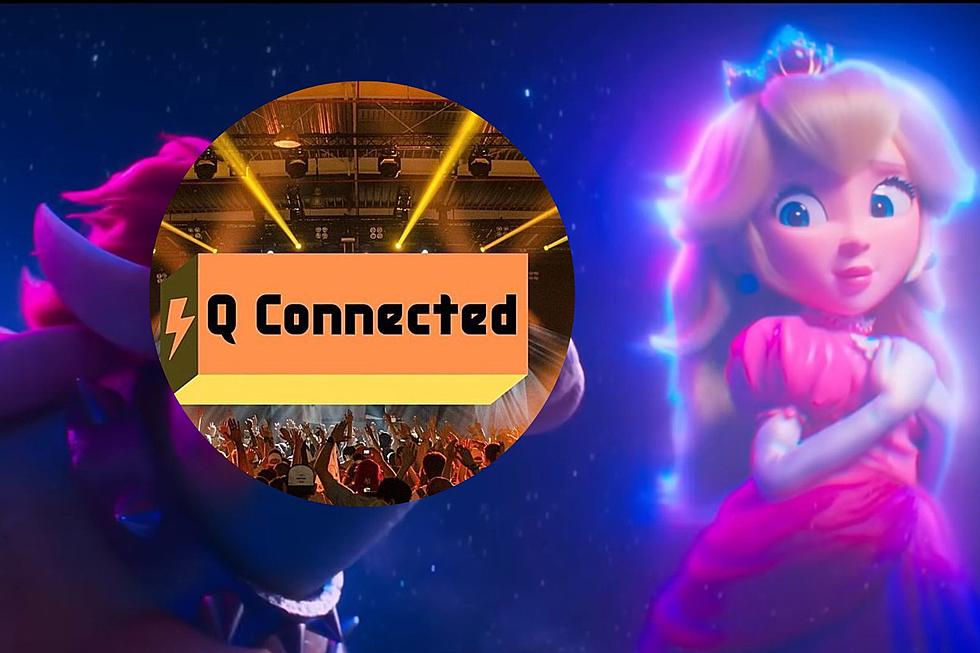 The King Of Koopas Bowser Will Appear On This Texas Show
IGN Movie Trailers via YouTube/ KLAQ/Canva
Every Sunday afternoon from 5 to 7pm, 95.5 KLAQ brings you two hours the latest national rock & the latest rock from El Paso & around the Borderland. We call this show: Q-Connected.
This week the KLAQ show will be the KING
King KOOPA this is. There's no better way to start this show then with the classically trained Bowser professing his love for Princess Peach...Ok it's actually Jack Black VOICING Bowser but regardless, we're having fun with the features this week. Including the HUGE number from the Super Mario Brothers movie, "Peaches". (If you still have a Super Mario fix, you can see what Pantera sounds like in Super Mario 64 here)
What else is on Q Connected this Sunday?
The return of a rock legend: Ian Hunter. The 83 year old released Defiance Part 1 & he's worked with some massive rock superstars including Taylor Hawkins, Ringo Starr, Robert Trujillo, Jeff Beck & Slash. Bring Me the Horizon, Finger Eleven & The Smashing Pumpkins all have released new songs this week so we'll hear the new stuff from them & much more.
And of course we've got the El Paso rock
One of the artists is one you'll hear live during Cool Canyon Nights: Tony Ramirez. He's playing on the opening night on May 11th, you'll hear a little sneak peak THIS week. He put out a full length album called "Living the Dream" last year, you can hear one of his songs below.
Also featured are Foxy Mojo, Tragic Landing, Xminus1, Rivers Ventura & much more.
If you want to send your music for the new Q Connected, you can send them here or send an email to daniel.paulus@townsquaremedia.com
Join us for Q Connected, Sundays 5-7pm on 95.5 KLAQ.
El Paso's Super Mario Themed AirBnB
The perfect overnight stay for the gamer in your life!
40 Of The Best Musicians Born In Texas
Texas has been home to a wide variety of musical genres; many musicians have become staples of rock, metal, pop, country & more. Here are some of the greatest musicians to ever represent the state of Texas.