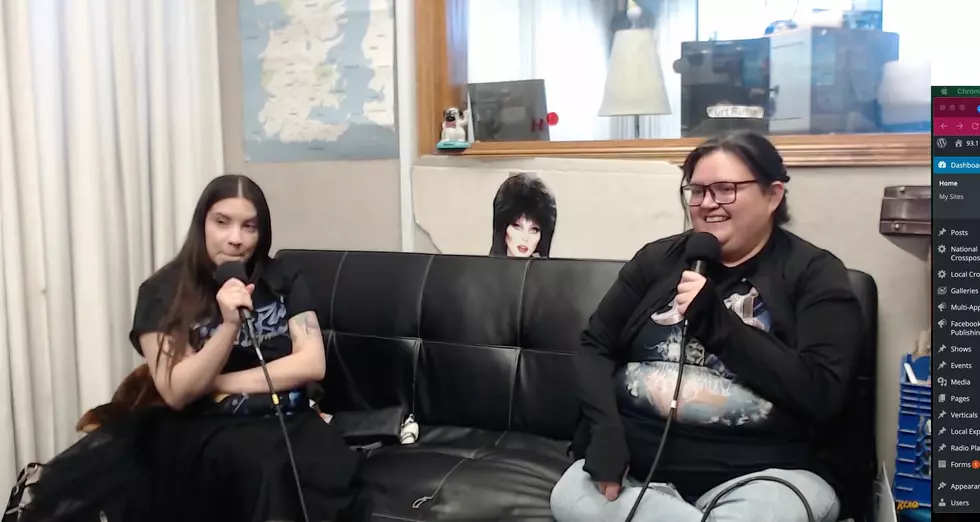 New Location & New Updates on What the Buzz Podcast
Joanna
It's that time again- time for a brand new episode of "What the Buzz", the podcast where we bring you all the behind-the-scenes information and all the stuff you won't hear on air!
On this episode, titled "1 Board, 3 Girls", which you can check out below, we're once again joined by our digital producer Michelle and this time, we're broadcasting from a different studio- Buzz's studio! If you're wondering why we're broadcasting from a different studio it's because we're trying something new!
On this episode, we've decided to test out our cameras and recorded the entire broadcast. We're hoping to get the video up soon and have you all see what it's like when we get together to record our podcast. We're also hoping that if this works out, we can get Buzz and Nico to also record their podcast, "The After Buzz" that way you can get both audio and video.
Enter your number to get our free mobile app
In this episode I bring up a new segment I like to call "My favorite article on our website" and my pick this week is "Want to Propose at an El Paso Chihuahuas Game? This is How Much it Costs" by Mike over on our sister station Kiss FM. I chose it because the headline was great and I actually learned something- it cost $500 to propose at a Chihuahuas game! There's a lot of other information to know so click on that title to find out why I like that article.
While we wait on this video, you can still get our new episode wherever you get your podcasts, it's also conveniently available on our free KLAQ mobile app and on the Listen Live player of KLAQ.com. Until next time, boos and ghouls!
19 Things You Might Have Seen at EP Comic Con 2022