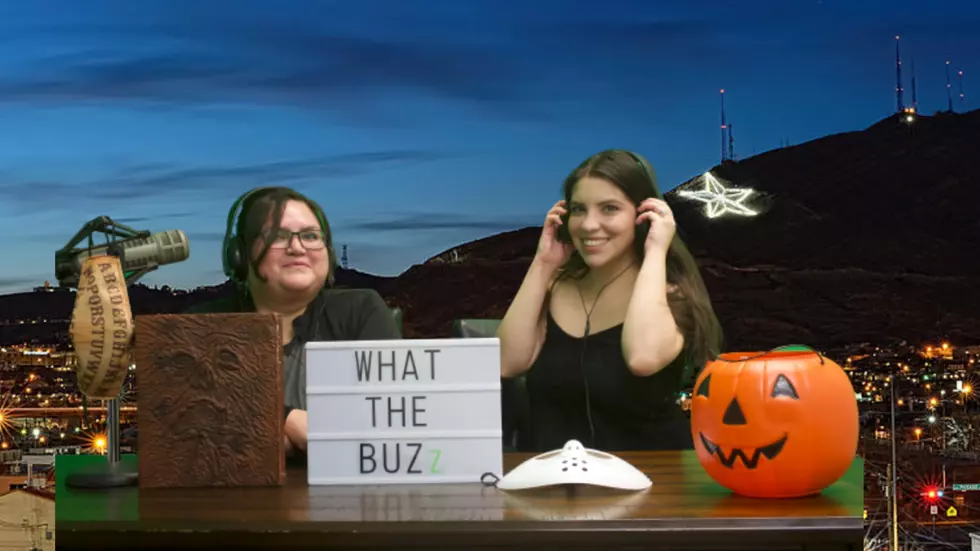 It's a Hot Girl Bummer on New 'What the Buzz' Podcast
KLAQ
Emily and I are back with a brand new episode of "What the Buzz". This episode, titled "Big Summer Burnout' is available wherever you get our podcasts like Spotify, and also conveniently available over at KLAQ.com on the Listen Now player.
It's a hot girl bummer for Emily and I. As much as we want to make it a hot girl summer, we have work, and we're just feeling a little burnt out- which is why this episode is titled "Big Summer Burnout". Emily has just come back from a few days off and I will barely be taking a vacation the following week.
In this episode, Emily and I discuss that one on-air blowout. You know which one I'm talking about. If you've been listening to the show, then you'll know which one. It was awkward for our listeners and it was awkward for us on this end. I spill all the tea on what happened between commercials, and what happened afterwards.
Enter your number to get our free mobile app
I think the bigger take away from that on-air blowout is that this past week, we actually had some good times on the show- especially today as we had comedian Brian Scolaro, New Zealand exotic dancer Bambi Wilde and bull riding champ Tuff Hedeman. You can also hear that podcast episode wherever you get your podcasts and on the Listen Now player.
To conclude the episode, Emily and I do our usual countdown to Halloween. We also wanted to thank our loyal 14 listeners and give the a bit of a shout out. Listen to "Big Summer Burnout" today wherever you get your podcasts and at KLAQ.com on the Listen now player! Until next time boos & ghouls!
LOOK: Oldest Disneyland Rides From 1955 to Today
Stacker
, set out to compile a definitive list of every Disneyland attraction you can enjoy today and ranked them by their age. Using real-time data from
Touring Plans
, Disney archives, and historical news releases and reviews, our list starts with exciting recent park additions and stretches back to the oldest opening-day classics. This list focuses on the original Disneyland Park, so you will not see any rides from its neighboring California Adventure located just across the promenade. Read on to discover the oldest Disneyland rides you can still ride today.