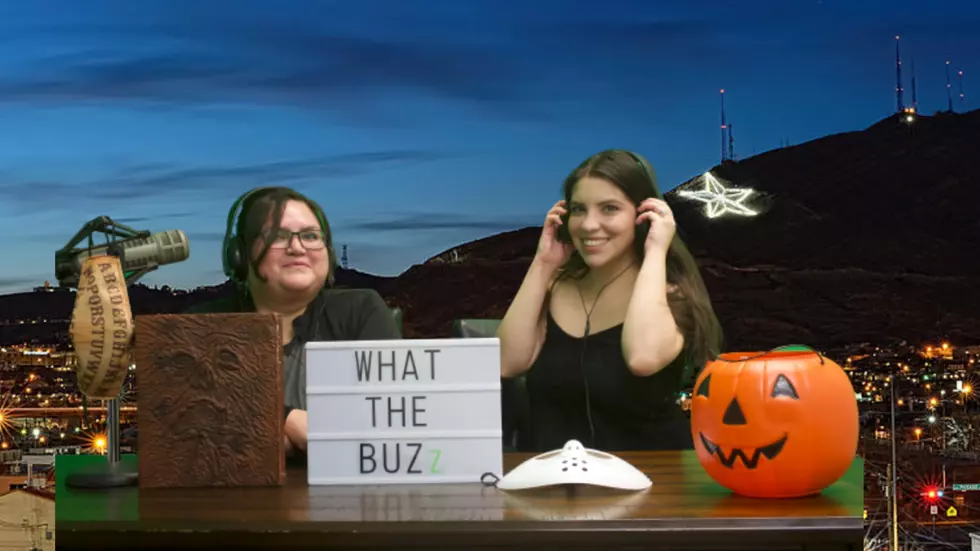 Welcome to Halloween- New What the Buzz Episode Reveals All Spooky Secrets
KLAQ
Welcome to the official first day of Halloween and Emily and I are excited to be sharing it with you! In our newest episode of "What the Buzz", titled "I Know What You Didn't Do Last Halloween", Emily and I jump right into the spooky festivities. You can hear that episode on the free KLAQ mobile app and at KLAQ.com.
In this episode, we reveal how the announcement of the return of our 36th annual Halloween parade went a little awry after Buzz prematurely announced it. Nevertheless, our announcement was made and we are all officially in Halloween parade mode.
The Halloween parade is one of my favorite events we do here at the office. Everyone on the sales side is busy at work getting preparations ready for the parade, meanwhile on our side of the building we're all busy at work with our costumes.
Enter your number to get our free mobile app
While every year Buzz tries to make it a secret and reveals on the day of the parade what our costumes are, this year he broke his own protocol and revealed to listeners that our costume theme this year is "Midsommar"- as in the 2019 movie. However, because we are already so behind in our planning- and because I'm now hooked on the show "Squid Game", I'm starting to think that would be the easier and faster costume.
Emily also gives us the details of that one Halloween where everyone was shocked at the comment he made to Buzz- we quickly referenced it on the show earlier this week, but Emily was there and she gives us the complete detail of what Buzz said to her.
In our final moments, Emily and I reveal secrets. Emily reveals a secret about her husband and I reveal a secret that I haven't told anyone else. To hear what the secrets are, tune in to our new episode: "I Know What You Didn't Do Last Halloween" available on the free KLAQ mobile app and on KLAQ.com.
Find out about our Halloween parade here and our Haunted Houses of Terror here.
SPOOKY GOOD: 2019 KLAQ Halloween Parade
For 2019, KLAQ's Halloween parade brought out Tony the Tiger to be the Grand Marshal. As for the Buzz Adams Morning Show, they dressed up and drove around as The Wizard of Oz but zombie style. Thank you to everyone who came out to the parade and make it a spooky good time.
LOOK: How Halloween has changed in the past 100 years