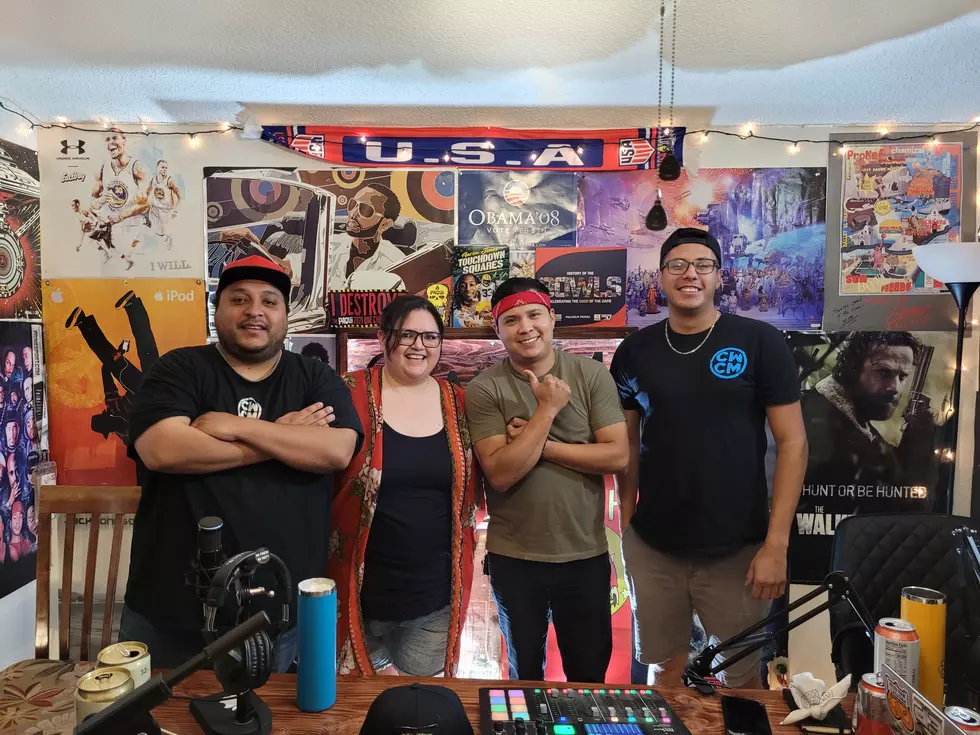 Joanna Was A Guest On One of El Paso's Best Podcasts
Joanna Barba
El Paso has a ton of great podcasts that truly show every El Pasoans different point of views of life in the Sun City.
One of those podcasts, and one that you should truly be listening to, is called "Conversing with Chris & Misa" which is hosted by Chris Marquez and Misa Monrreal along with their producer Joe Murillo.
This past weekend, I was a guest on their podcast, where I shared what it's like working with the Buzz Adams- and how I eventually landed on the Morning Show- which was an insane journey. You can totally check it out below: (the language here is NSFW).
Along with all their episodes being on YouTube, you can find the podcast on all platforms that you get your podcasts.
Enter your number to get our free mobile app
Marquez and Morreal have been doing this podcast for quite some time and they have had some really great guests like all your favorite Morning Show and KLAQ favorites like:
Brandon Coates
Fernie
Steve Kaplowitz
and Nico.
Also, KLAQ sweetheart Veronica Gonzalez
And the woman who could have been the fourth in our Morning Show "thruple" Miss Iris Lopez (who you can, alternatively, hear on Kiss FM with Mike Martinez).
Some of their most notable guests include Jon Teicher (Yes, THE Jon Teicher the voice of the Miners!), the "Hispanic Titanic" Ivan Melendez, Chuck DeBroder, DJ Johnny Kage, EP Locomotive Richie Ryan and really just a lot of really great El Pasoans.
Following all these big names, naturally, I was pretty floored when they asked to be a guest; and I am sure glad I agreed. We had a ton of laughs and talked about some very interesting things like Skittles being unfit for human consumption and we find out why Joe is not team Hubbel Telescope!
Subscribe to the Conversing with Chris & Misa podcast- and check out their YouTube channel- and listen in to some of El Paso's greatest names and tune in for some great laughs. Thanks again to the guys: Chris, Misa and Joe- hope to catch up with you guys soon!
El Paso Artist Jessie Gandarilla