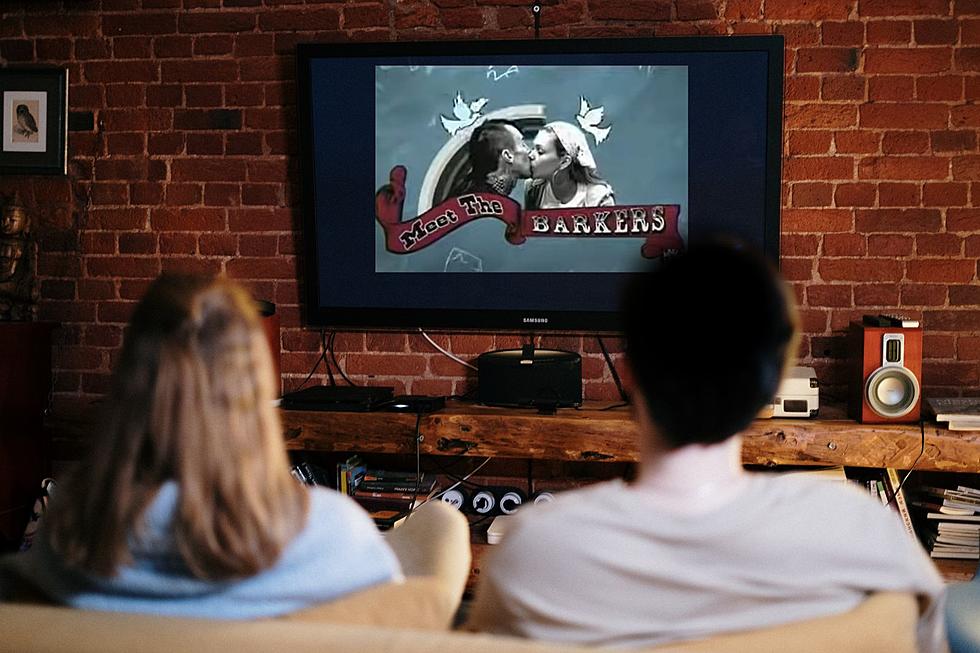 Rock Reality Show Oldies That Will Make You Majorly Nostalgic
YouTube
"The Osbournes" was a groundbreaking series that paved the way for future reality shows featuring rock stars and musicians. Coming after "The Osbournes" was a slew of more rock reality shows, many of which have already been forgotten.
For example... Travis Barker from Blink-182 may be a Kardashian now, but he started his reality television career with his first wife, Shanna. This show was so classic because it truly was before reality television went all Hollywood. It's grainy, but you can find 2 seasons of the show on YouTube.
There were also a lot of shows that have come out through the years where rock stars became reality stars like Cribs, Celebrity Rehab, and even Rock Star: INXS.
Check out the list that I've compiled below of the best old-school reality shows that will bring you joy. Plus - I do my best to let you know where you can watch all those old episodes that give you all the feels. Binge away!
The Osbournes
The first rock reality show is generally considered to be "The Osbournes," which premiered in 2002. The show followed the daily lives of rock legend Ozzy Osbourne, his wife Sharon, and their children Jack and Kelly. It provided an inside look at their eccentric lifestyle, family dynamics, and Ozzy's struggles with addiction.
Meet the Barkers
Premiering in 2005 and airing on MTV, the universe gifted us with two seasons. The show offered a glimpse into the daily lives of Blink-182 drummer Travis Barker and his then-wife Shanna Moakler, who is a model and "actress."
Rock of Love
"Rock of Love" was a reality dating show that aired on VH1 from 2007 to 2009. The show was hosted by rock musician Bret Michaels, the lead vocalist of the band Poison. In "Rock of Love," Michaels searched for love among a group of contestants who competed for his affection and the opportunity to be his partner. The show combined elements of dating, drama, and rock music, and led to a TON of spin-offs, which made this list as well. Right now Rock of Love is streaming on Hulu, but in case they take it away... YouTube has it as well.
Rock of Love: Charm School
A spin-off that featured contestants from the "Rock of Love" series who competed in various challenges and lessons to improve their behavior and etiquette. The goal was to become the "ultimate lady."
You can find episodes of Rock of Love: Charm School on dailymotion.com.
Rock of Love Bus with Bret Michaels
The third season of "Rock of Love," where Bret Michaels and the contestants traveled on a tour bus, visiting different cities and facing challenges along the way. These episodes are age restricted and only available on YouTube here.
Megan Wants a Millionaire
A dating competition show that starred Megan Hauserman, a contestant from "Rock of Love 2," as she searched for a wealthy bachelor to date. This show was abruptly canceled due to a controversy involving one of the contestants. There's an episode of The Playboy Murders which explains this case that aired on ID.
Gene Simmons Family Jewels
It aired on A&E from 2006 to 2012 and followed the personal and professional lives of Gene Simmons, of the legendary rock band KISS, along with his longtime partner Shannon Tweed and their two children, Nick and Sophie.
Celebrity Rehab
Several rock stars appeared on the reality TV series "Celebrity Rehab with Dr. Drew," which aimed to help celebrities struggling with addiction. Here are some notable rock stars who participated in the show:
Steven Adler (Guns N' Roses) - The former drummer of Guns N' Roses appeared on the second season of the show in 2008.
Nikki McKibbin (American Idol, The Love Stricken Demise) - While not a rock star per se, Nikki McKibbin, a contestant from the first season of American Idol, participated in the show's second season.
Mindy McCready - Though not a rock star, country singer Mindy McCready appeared on the show's third season.
Mike Starr (Alice in Chains) - The late bassist of Alice in Chains joined the cast for the third season in 2010. Sadly, Starr passed away in 2011.
Although not available for free, you can stream Celebrity Rehab with Dr. Drew by renting or purchasing on Amazon Instant Video, iTunes, and Lifetime.
Rock Star: INXS
"Rock Star: INXS" aired in 2005 and aimed to find a new lead vocalist for the iconic Australian rock band INXS. The show followed a competition format, where aspiring rock singers from around the world competed in various challenges and performances to impress the band members and ultimately win the opportunity to become the lead singer of INXS.
MTV CRIBS
This popular series aired from 2000 to 2011, with occasional special episodes and revivals. Each episode offered a unique glimpse into the lavish residences of the featured celebrities, including rock stars.
Some notable rock stars who appeared on MTV Cribs include:
Tommy Lee (Mötley Crüe)
Kid Rock
Gene Simmons (KISS)
Jon Bon Jovi (Bon Jovi)
Ozzy Osbourne (Black Sabbath)
Travis Barker (Blink-182)
Billy Corgan (The Smashing Pumpkins)
Chad Kroeger (Nickelback)
Rob Zombie
Scott Weiland (Stone Temple Pilots)
40 Of The Best Musicians Born In Texas
Texas has been home to a wide variety of musical genres; many musicians have become staples of rock, metal, pop, country & more. Here are some of the greatest musicians to ever represent the state of Texas.