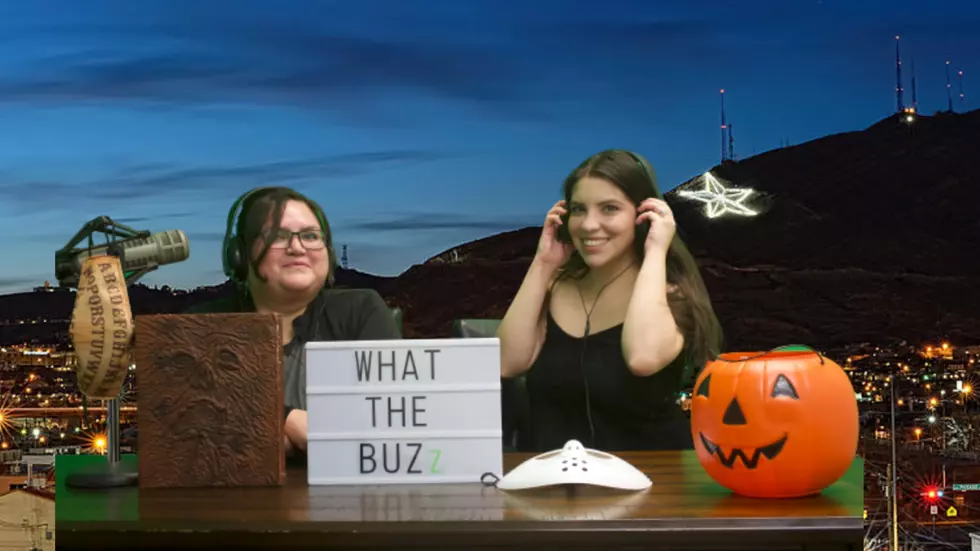 We're Back! Catch Up on Everything with Joanna & Emily on 'What the Buzz'
KLAQ
Hello, listeners. It's been a long while since we cracked the mic, but Emily and I dusted off the control board and are bringing you a brand new episode of "What the Buzz".
Our new episode titled "The Misadventures of Emily and Joanna" is now available to hear through our free KLAQ mobile app, at KLAQ.com and conveniently available down below! In this new episode, Emily has a big announcement to make, and also finally confirms her Halloween costume for this year. And, no, it's not too early to talk about Halloween! We're in September, so it's basically Halloween season.
In this episode, we also discuss all the changes you may have heard on the Morning Show in this past month, including THAT one big change. And of course, we also, discuss my recovery from COVID-19. That's right, if you heard the episode before this one you'll know that I went on vacation to Las Vegas and when I came back, I tested positive for COVID.
Enter your number to get our free mobile app
I had it and it was not fun, if I had to review it, I'd give a three out of ten, but I do not recommend. Thankfully, I recovered from COVID without hospitalization, and if you want to hear what it was like, check out this article I wrote earlier this month. The only downside now is that my sense of smell and taste is a bit out of whack- will I ever get to taste food the same again? I hope by Thanksgiving I will.
We know that it's been too long since our last episode so we hope that this one makes up for it- it's all the stuff you don't hear on air plus Emily's exciting announcement! Check out "The Misadventures of Emily and Joanna" on the free KLAQ mobile app or down below!
El Paso's Blue Moon Drive-In
25 True Crime Locations: What Do They Look Like Today?
Below, find out where 25 of the most infamous crimes in history took place — and what the locations are used for today. (If they've been left standing.)