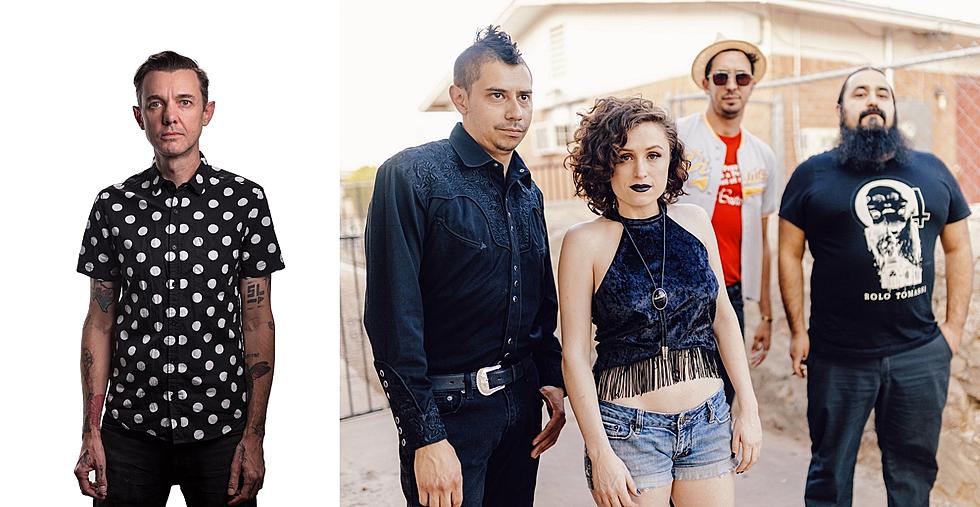 Two El Paso Legends Launching A Tour Together This Month
Christ Chavez/Fernando Ceniceros
2021 has sort of been a resurrection year for many artists: going back to work hard recording & practicing in the studio, producing music videos, going on tour & we certainly have seen many artists from El Paso working the grind. Two big El Paso names will be planning a mini-tour later this year: Jim Ward & Emily Davis.
Both Jim & Emily have been representing El Paso for years & have proven to be two of the hardest working artists over the years. Jim is currently on the road to play 3 shows with Thrice & afterwards, he'll be back home to start a mini-tour with Emily Davis & The Murder Police, marking the return of BOTH artists onto the stage.
I talked to both Jim & Emily about how they each felt going back on tour. Both artists share the same feeling: excitement. "We're incredibly excited to play these out-of-town gigs. It's been almost two years since we've been to both Arizona and California, so we're very eager to get back out there. Touring with Jim is a big deal for us — we've all looked up to him for many years now and so we're grateful he's giving us the opportunity. I'm dying to write some new material so that's my immediate focus. That said, we're always hungry to hit the road and would love the opportunity to head out on a longer run. Fingers crossed that someone invites us on the road with them as an opening act next year!" - Emily Davis.
"I'm excited & nervous but mostly just can't wait to get out there again - I miss it like crazy. Once this run is done I'm straight back to my El Paso life - family, Eloise & writing." - Jim Ward.
Both artists have released new albums this year back in June; Jim Ward released Daggers back on the 11th & Emily Davis released "Never A Moment Alone" back on the 25th.
The tour kicks off this month on the 28th at the Rockhouse Dive Bar Kitchen, 9828 Montana & the other dates in the tour include:
The Rebel Lounge in Phoenix, Arizona - September 30th
The Soda Bar in San Diego, California - October 1st
& finally The Troubadour in Los Angeles California - October 2nd
If you want to get your tickets for any of the shows, you can click right HERE.
UTEP vs. NMSU Battle of I-10 Gallery Recap
These photos were taken Saturday, August 28th, 2021 when UTEP defeated NMSU 30-3 in the annual Battle of I-10 at Aggie Memorial Stadium.