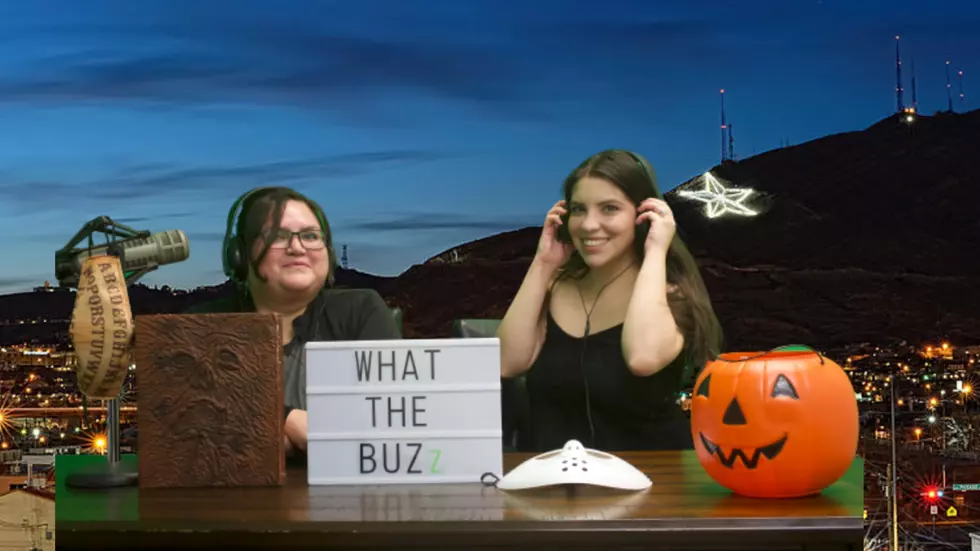 The Gift of Delta-8 on New 'What the Buzz" Podcast
KLAQ
Emily and I are back with a brand new episode of "What the Buzz", the podcast where Emily and I share our thoughts working at a radio station, and tell you everything you don't hear on air! Our new episode titled: "The Gift of Delta-8" is available now wherever you get your podcasts and also conveniently available to you over at KLAQ.com on the "Listen Now" feature!
We have loads to talk about in this episode, however, we do have a little bit of an interruption. Our awesome sales guy, Adrian (who is the only one allowed to interrupt us!) pops in and gives us the gift of Delta-8. What's Delta-8 you ask? Well, you can find out all about when you listen in, and also check out this article that I wrote back for 4/20.
We also have a discussion on morning routines. How much have they changed since the days that we were in school- spoiler alert, they haven't really changed. Emily just celebrated her birthday and got some fresh ink. After a discussion on tech reviews, I am now looking for some honest reviews of adult toys.
Enter your number to get our free mobile app
We round out our episode with a discussion on Zac Efron and his new face. Which has us concerned, but also brings up a great talk on how we shouldn't jump to conclusions after Chadwick Boseman's death. And, as usual, Emily and I are counting down to Halloween!
Countdown to spooky season with us and tune in to our new episode, "The Gift of Delta-8" wherever you find your podcasts, like Spotify, and also conveniently available over at KLAQ.com on the "Listen Now" feature! Stay spooky!
8 Of The Biggest Driving Pet Peeves In El Paso