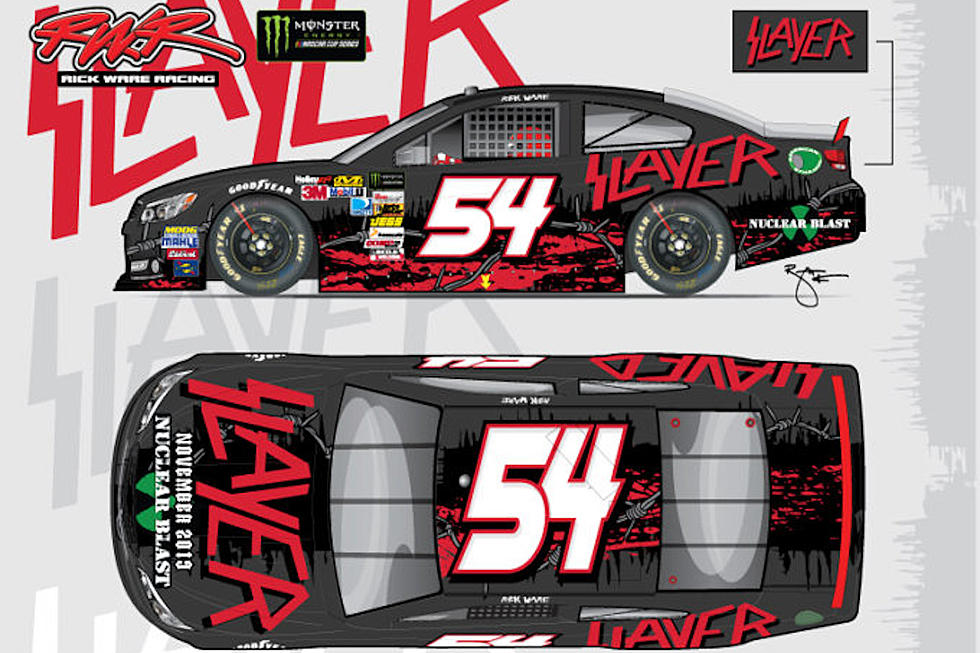 UPDATE: Slayer Too Scary for NASCAR, Pulled From Car Sponsorship
Rick Ware Racing
UPDATE: The Rick Ware Racing team have released an official statement explaining the dissolution of their partnership with Slayer. See the tweet toward the bottom of the page.
Apparently it's metal discrimination week. First, a band had the police called on them for sitting in their van in a Walmart lot, then Behemoth was kicked out of a YMCA for their religious beliefs after Nergal was questioned about his Darkthrone shirt. Now, Slayer has been pulled as a sponsor from NASCAR because they're too...scary?
A collaboration was recently announced between Slayer and Rick Ware Racing, in which NASCAR driver JJ Yeley would be sporting Slayer's iconic logo on his car at the annual Bass Pro Shops NRA Night Race.
Now, it seems the legendary thrashers are too scary for the team's liking, as they have been pulled as the primary sponsor "due to reactionary concerns," according to a press release. All Slayer visuals have been removed from the car, and PODS Moving & Storage will now take the band's place as sponsor.
Both the band and Yeley were originally excited about the pairing, but it seems as if NASCAR's long-time sponsors aren't fans of metal. They didn't seem to have a problem with Megadeth, though.