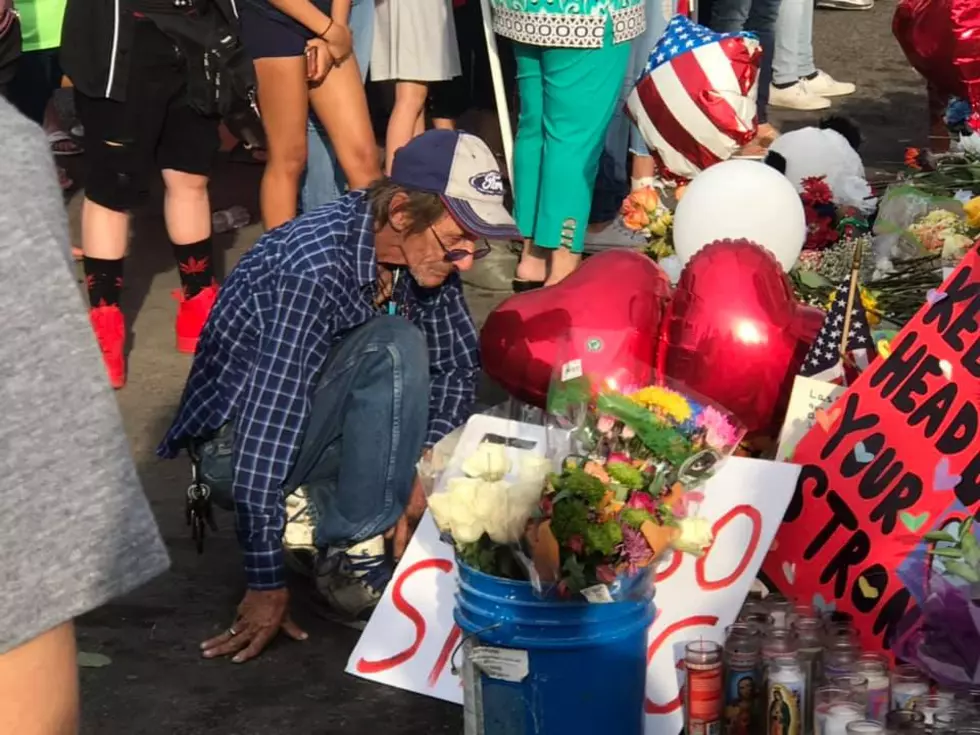 After Husband's Public Invite, Shooting Victim's Funeral Moved
KVIA
Walmart shooting victim Margie Reckard will be laid to rest this Friday. It has been moved to a larger venue after her husband invited the public to attend. Antonio Basco has made headlines around the world after inviting the public to her funeral saying he was worried not many would come to her service. The director of Perches Funeral Home, Harrison Johnson, told Buzzfeed News:
"He was concerned not a lot of people would come because he doesn't have family here. He hasn't shared much about his past, but he said she was the best thing that's ever happened to him."
The funeral home posted on Facebook, inviting the community to the service and now it looks like the world has responded. They have received phone calls and emails from people all over, saying they are coming to say goodbye to Reckard. Due to the massive response, the services for Reckard have been moved to La Paz Faith central El Paso location at 1201 N. Piedras Street. The doors will open at 6 P.M. and the prayer service will begin at 7 P.M. The funeral service will now be held Saturday at 9 a.m. Saturday at Restlawn Cemetary, located at 8700 Dyer Street.
Perches Funeral home says they appreciate all the wonderful cards, flowers and words of comfort they have received for Mr. Basco, while local flower shops are currently filling all the flower orders they've received from around the world. According to KVIA, local flower shops have been receiving a large number of orders for the Reckard funeral. The FBI El Paso division has also announced that they will be attending the funeral for Reckard to stand with Mr. Basco during his time of need.