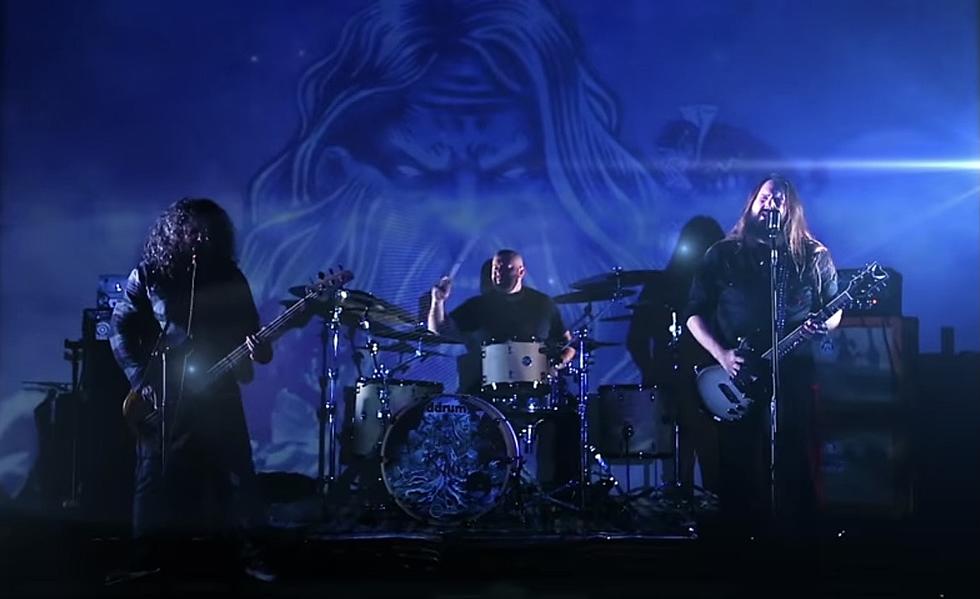 Kyng Acoustic Album Has New Versions Of Old Favorites & Covers
kyngbandVEVO via YouTube
Pepe Clark Magaña is a drummer/music teacher from Juarez, Mexico & has been the owner & director for the Let There Be Rock Music School El Paso. He's also the drummer for the band Kyng & they're back at it with a brand new album that just got released earlier this month.
Kyng was formed in Los Angeles back in 2008 & been on tour over the years with several bands including Megadeth, Saliva, Static-X & has also performed at Metallica's Orion Music +More Festival back in 2012. During their time together, Kyng has recorded 3 albums: "Trampled Sun" in 2011, "Burn the Serum" in 2014, & "Breathe in the Water" in 2016.
Now they're back with a new acoustic album "Beyond the Deadwoods"; a collection of both old favorites of the band & a few covers included on the record. According to Pepe, the album was recorded at NorOriental Studios in Juarez while the band was on break from touring. Pepe also went on to explain the process of picking certain songs for the new record: "While on tour, we get asked to play local radio shows to help promote tour, as wells the album at the time. We always have to do a few acoustic songs so we've kinda had a few of the songs we recorded already worked out... then we started playing around with different songs from our albums & came up with the ones we liked the most. As for the covers, we came up with the 'Starman' cover, kind of on the spot... we all love Bowie & love Starman. As for 'Escape', we were all eating in a diner when an acoustic cover of Iron Maiden's 'Wasted Years' came on the speakers. We all thought the cover was amazing & Eddie (our singer) asked 'What's a song we could write an acoustic version of that would have this vibe?'. We all thought about it for a second & I said 'What about 'Escape'"? We all liked the idea but we didn't do anything with it until one long, overnight drive, Eddie jumped in the front seat with his acoustic guitar, as I drove, and we started working out ideas for it."
Pepe went on to state that Kyng will be part of Rebel Rock Fest in Orlando, Florida later this year & in the process of recording their next full length album. Beyond the Deadwoods is available now on Bandcamp & all music platforms. You can hear Kyng on Q Connected, Sunday nights on 95.5 KLAQ, 10 to midnight & you can submit your music for the show HERE or send me an email at Daniel.paulus@townsquaremedia.com
WHOA:Gnarly El Paso Sights