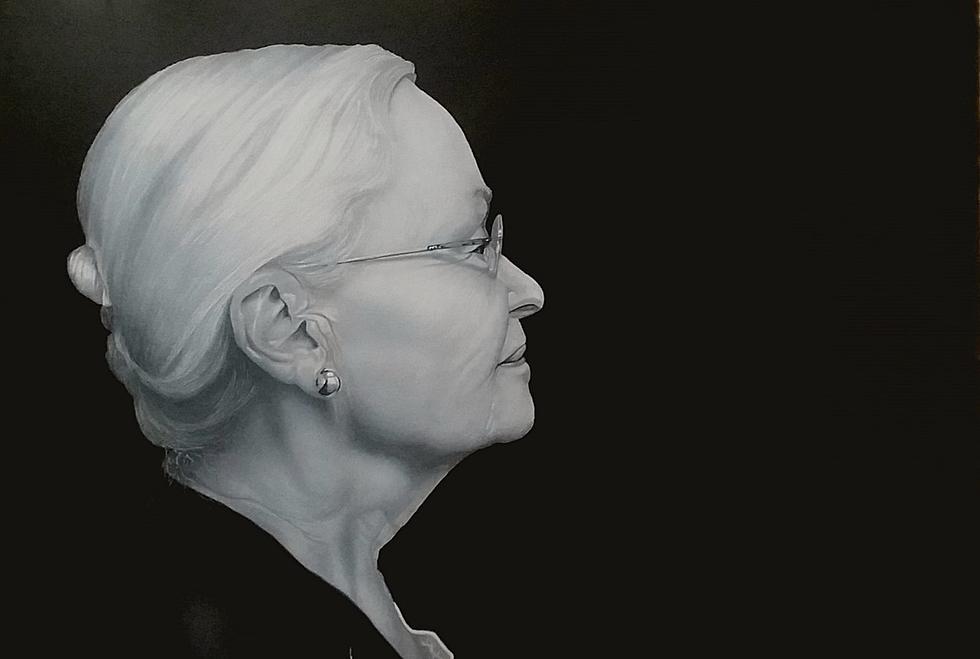 Important El Paso Women Everyone Should Know About Today
Gaspar Enriquez
"This is a man's world...But it wouldn't be nothing...without a woman"
Truer words have never been spoken. With every great man, there's an equally great woman as well & El Paso has a myriad of amazing women who have done great things in its history.
Like UTEP's Diana Natalicio:
From 1988-2019, she was the 10th president at the University of Texas at El Paso & her 31 year tenure was the longest term for a female president of a public doctoral/research university or four-year public university at the time. Over 25,000 students enrolled in UTEP during her time & has won countless awards including the the Conquistador Award, the City of El Paso's highest honor. Dr. Natalicio passed away September 24, 2021 but her legacy will continue to be felt for a long time. Recently her book & art collection was honored at Brave Books for everyone to honor Dr. Natalicio.
Lucy Acosta: Another important figure in academics, Lucy G Acosta was responsible for providing educational opportunities for disadvantaged kids. She was the first woman and layperson in the history of the Texas Bar Association to be appointed to the 17th District Bar Association of Law Examiners; the first woman to be elected to the El Paso Community College Board of Trustees; and the first woman in the history of El Paso to be appointed civil service commissioner. She also served every El Paso mayor in a position of civil leadership for 29 years.
KVIA's Stephanie Valle: Not only is she an amazing anchor on El Paso's ABC-7, but she's also the host of Borderland Crimes: a podcast that takes a deep dive into some of the cold crimes that happened in and around El Paso.
Being a victim of a crime is awful so for someone to try to bring awareness of these cases in hopes that someone can finally help solve them is awesome. She's not the only news anchor I would include:
Estela Casas: Estela has been a huge part of KVIA & an even BIGGER part of raising awareness of cancer & women's health: in 1986, she spearheaded the Texas Breast Cancer Screening Project during a time where cancer wasn't a big deal. In 2010, she learned she had thyroid cancer but that really pushed her motivation to kick cancer's butt. Her final broadcast with KVIA was on January 6th, 2020.
She has been, & still is EXTREMELY active in her efforts to get rid of cancer & people can donate on her website, Stand With Estela, for survivors of cancer. She also hosts the Vivastyle podcast & recently she had Iris Lopez on her show, who works for KISS FM now.
Ginger Kerrick Davis: Anyone who's fascinated with NASA or space, might know who Ginger Kerrick is. The Texas Tech graduate was born in El Paso (graduated from hanks High School) & began working as intern for NASA back in 1991. She would work her way up the ladder & would become the first female Hispanic flight director in the history of NASA in 2005. Ginger joined the Texas Women's Hall of Fame in 2016. Ginger retired from Nasa in September 2021, after 30 years of service & currently works as the chairwoman of the Academic, Clinical and Student Affairs Committee for Texas Tech.
Veronica Escobar: Not many women have served in Congress but one of our very own has & still is. Veronica Escobar has been a member of the House of Representatives since 2019, becoming the first women to serve as Congresswoman in Texas' 16th Congressional District (El Paso).
Marina Monsivais: I've worked with Marina when I used to work at KTEP FM. She's an extremely friendly person & someone who LOVES art. The NMSU graduate & owner of Barracuda PR, has been extremely active with supporting El Paso's music & art scene; she works with many non-profit groups including the Chalk the Block art festival, she's worked with the Boys & Girls Club of El Paso & still hosts State of the Arts on KTEP.
Felipa Solis: Another huge supporter of El Paso arts, Felipa Solis is the Executive Director of El Paso Pro Musica & has over 25 years of broadcasting experience. She's also been active helping local organizations such as the El Paso Museum of Art, Jewish Federation of El Paso, the Holocaust Museum, LULAC, La Mujer Obrera, Creative Kids, El Paso Alzheimer's Association, and founding the Mickey Solis Memorial Scholarship.
Felipa is also a cancer survivor. She developed breast cancer in 2017, but was able to beat cancer in 2019 & has been a strong supporter of cancer awareness ever since.
Rhoberta Leeser: "My Oscar, he's such a good boy". How could I NOT include her on my list? You hear those words & you know exactly who it is. The mother of our dear mayor, Oscar Leeser, Rhoberta's words have stuck with us for YEARS. But in a good way: you hear her, & you feel the motherly sense every time. Rhoberta passed away in 2020 but we'll always remember her. She clearly loved her son the way a mother SHOULD.
There are many more influential & important women figures who made an impact on El Paso's history. But don't take my word for it. You can always take the El Paso Women's Hall of Fame's word...
11 El Paso Etsy Shops to Support Local
You Had to Be There: El Paso Edition