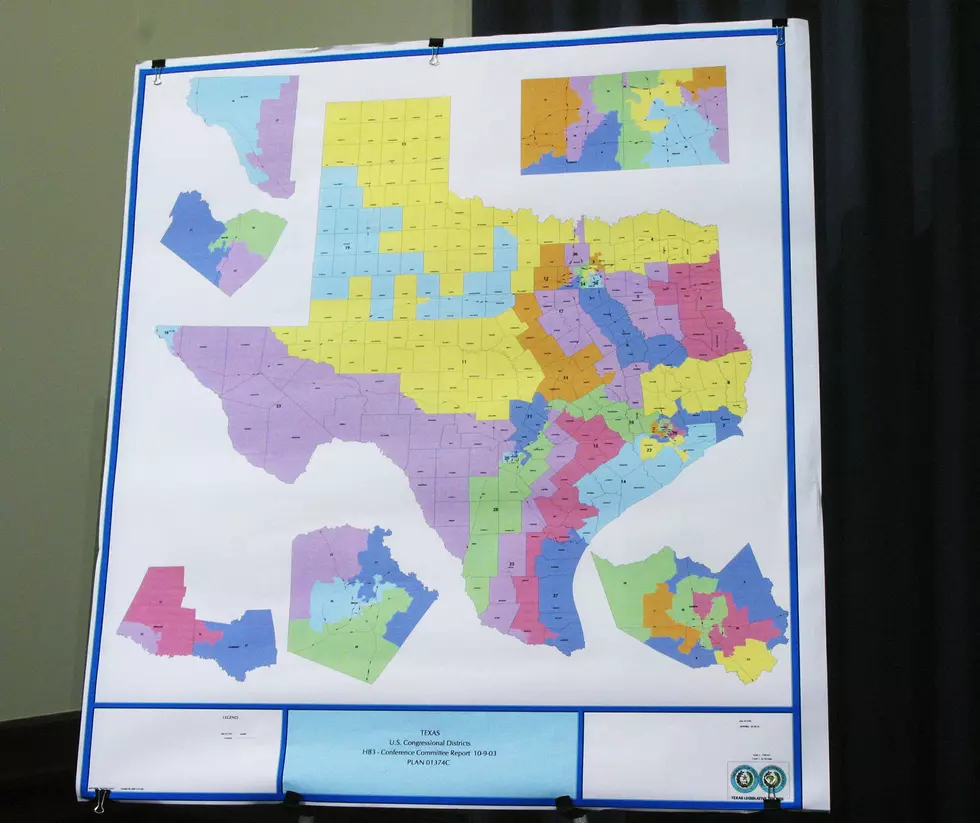 GOP Redistricting Cuts Ft. Bliss Out of El Paso
Getty Images
El Paso and Ft. Bliss are enduringly entwined with one another. But, due to Republican redistricting in Austin, one of those bonds might be severed. In fact, it looks like it IS happening.
SAY GOOD BYE TO FORT BLISS, EL PASO
The proposed map, which advanced to the Senate Floor last week, would shift Ft. Bliss from El Paso's 16th congressional district to the 23rd District. Also, El Paso International Airport would move from the 16th to the 23rd.
Currently, Veronica Escobar (D-El Paso) represents Ft. Bliss and the airport area. Under the new map, both Bliss and the airport would be represented by Tony Gonzales (R-San Antonio).
Enter your number to get our free mobile app
CALL YOUR CONGRESSIONAL 
Of course, the republicans as well as the democrats have their OWN reasons for either changing districts or leaving them as they are. Republican Joan Huffman (R-Harris County) says Ft. Bliss would be better served by Tony Gonzalez because he's a veteran himself. Cesar Blanco (D-El Paso) says Ft. Bliss should be represented by someone who lives in the same city (not to mention County AND time zone) as the base.
It really comes down to "gerrymandering". Whenever a politician, republican OR democrat, wants to redraw a district match they can SAY whatever they want is the reason. But the real reason is one thing and one thing only: they believe it will benefit them and their party in some way. Texas republicans are counting on having Ft. Bliss in a different district will be inclined to their own advantage when elections roll around. Democrats who want it to stay as it is don't want to lose or give up that advantage.
TIMES NOT OUT... YET
It's not over yet. The congressional map now moves to the Texas House where it has to be approved (it probably will be) and then to Gov. Greg Abbott to sign (he definitely will).
The clock is ticking, though. Any changes or adjustments must be approved before the end of the current special session which ends October 19th.
To enable screen reader support, press Ctrl+Alt+Z To learn about keyboard shortcuts, press Ctrl+slash