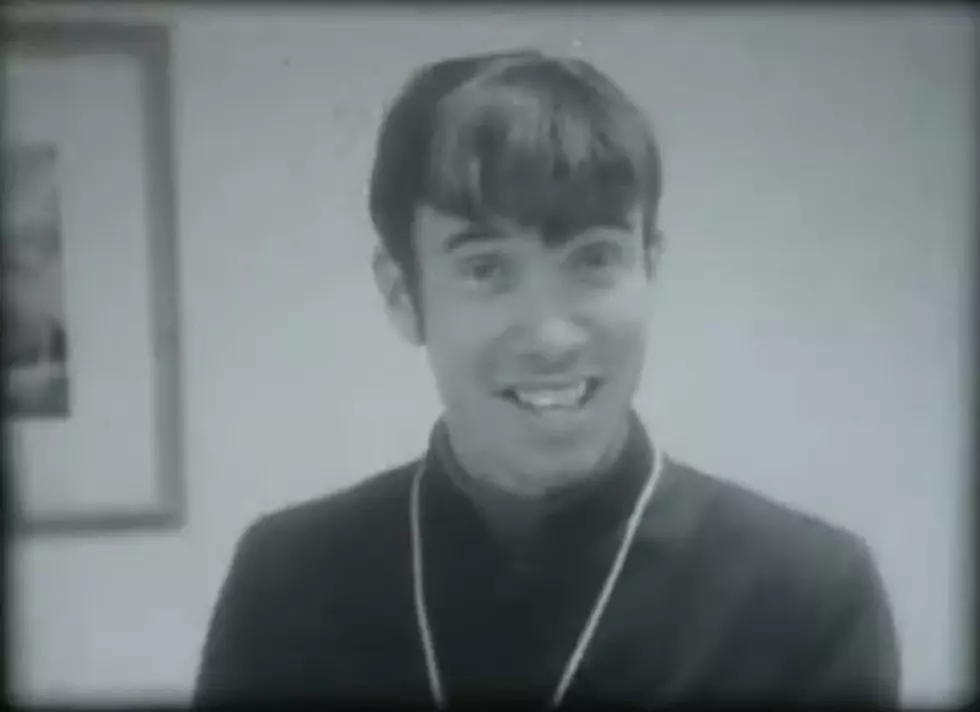 El Paso Figures That I'd Love To See Be Made Into A Biopic
channelzvideo via YouTube
Lately we've seen some truly outstanding biopics of Queen, Elton John, Weird Al Yankovic & there's even one about Ozzy in the works.
But that got me thinking... what about El Paso? We've had celebrities & important figures from El Paso that I think would be PERFECT for a biopic. Like...
Steve Crosno:
Anyone who's listened to the old days of radio in El Paso, KNOW the name Steve Crosno. A true "El Paso Original", Steve's name is still regarded with love & respect to this day. Hell I have the perfect name for the movie about Steve too... Studio 14.
Diana Natalcio:
The very first woman president at UTEP, I think the story of Dr. Diana Natalcio is one that should be treasured & respected. She wanted to make sure the student body at UTEP reflected the geography of what El Paso was like.
I'd personally would love to watch one about her. UTEP can even make a huge honoring event/screening of the movie too so we can honor her memory...
Debbie Reynolds:
We've seen many documentaries & biographies about Debbie Reynolds & Carrie Fisher. But we haven't seen a full blown biopic on either one of them; Debbie was born in El Paso so I would've loved to see her childhood to being a superstar on the big screen. Her daughter Carrie has so much weight in the world of Star Wars; I think you can make a case for either one. Gene Roddenberry has one being made so I think Carrie & Debbie deserve one.
Vikki Carr: 
We love Vikki. Not just because of her amazing singing & her accomplishments; but the humanitarian work she's done. She's established the Vikki Carr Scholarship Foundation back in 1971 & she recently came home to El Paso for a special concert where she performed for the victims of the 2019 Walmart shooting.
So yes. Make a biopic of Vikki dang it.
Don Bluth:
I guarantee you know who Don Bluth is. Even if you don't know his name, you've most definitely have seen his films: The Land Before Time, An American Tail, The Secret of Nihm... and that's not even considering his work with Disney.
He's a highly respected name in animation & one personally I'd love to see made of the El Paso born Don Bluth.
Eddie Guerrero:
Honestly I think you can easily make it about the WHOLE Guerrero family; Chavo Sr, Eddie, Chavo Jr, Vickie... they've all played a huge part in the WWE & all have represented El Paso every time they stepped into a ring.
Beto O'Rourke:
You might not agree with his politics, but he has been one of the biggest names from El Paso in the world of politics today. But that's not why I'd want a biopic of him...
What I REALLY want to see... is someone truly capturing that old performance of Foss from Let's Get Real on the big screen. I want to see that performance with a young Beto with long hair in that suit be recreated in a movie.
COME ON! We need to see Foss in the movies!
Buzz Adams:
Admit it.. you want this too. You want the true life story of Buzz; you want to see his amazing true life story of a brave young man who grew up in Oklahoma & how he climbed the ranks at KLAQ to become king of the Buzz Adams Morning Show. Don't lie... I know you want to see that.
Come on Hollywood... make them happen!
40 Of The Best Musicians Born In the Lone Star State
Texas has been home to a wide variety of musical genres; many musicians have become staples of rock, metal, pop, country & more. Here are some of the greatest musicians to ever represent the state of Texas.