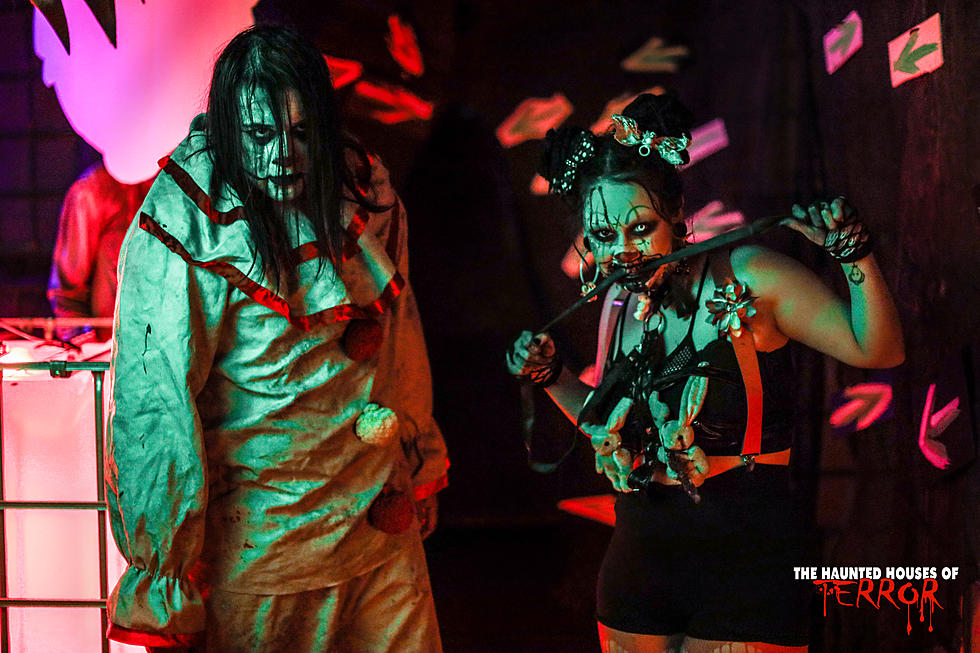 According to Science, Haunted Houses Help Boost Your Happiness
Sergio Olivas
As we invite you to KLAQ's Haunted Houses of Terror, we want to remind you just how great haunted houses are for your health.
Don't think we are just making this up. We have science to back us up.
According to Time.com, a study published by the American Psychological Association, found a majority of people like to scare themselves.
Whether it be horror movies or haunted houses, science has found we find comfort and happiness within our fear.
Why might we want to scare ourselves? To get our mind off of everything else.
How the Fear Takes Over
To conduct this study, people who voluntarily purchased tickets to a haunted house were asked to fill out surveys and a few even wore brain activity monitors while they walked through the house.
About half of those who participated in this study reported having a mood boost from experiencing the haunted house. Yes, about 17%  did report feeling worse, but come one, you can't win them all.
For those who feel the need for fear, you probably get this need to release anticipation. Yeah, the build-up of waiting for things to pop out or just being in the dark gets you all worked up. So when you finally reach the end of the haunted house, a release of relief is the real payout.
Don't Overthink It
What was interesting about this study is how fear affects our brain activity. Their research found that after feeling the fear your brain activity decreases. Don't take it as a bad thing, think of it as more of a meditation.
So if you are looking to get a good dose of happiness, head on over to the KLAQ Haunted Houses of Terror. 
SPOOKY GOOD: 2019 KLAQ Halloween Parade
For 2019, KLAQ's Halloween parade brought out Tony the Tiger to be the Grand Marshal. As for the Buzz Adams Morning Show, they dressed up and drove around as The Wizard of Oz but zombie style. Thank you to everyone who came out to the parade and make it a spooky good time.