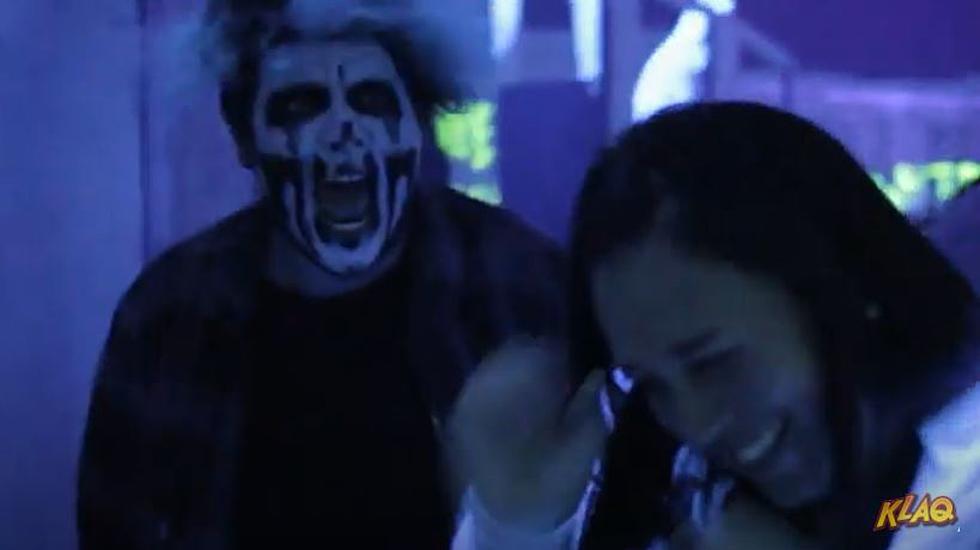 Which KLAQ Jock Would Be Hilarious to See on Cam In Terror?
via KLAQ YouTube
When it comes to being brave some of us need a little push. For example, I am the type that has always been afraid of haunted houses since I was little. So if you ever spotted me in line at a haunted house, it wasn't by choice.
Enter your number to get our free mobile app
In fact, it was the people you saw me with that made me do it. But one particular year I decided to be brave and do a walkthrough and give you a teaser. When I did the walkthrough in 2019, I was about 6 months into my pregnancy at the time too.
It was funny because my co-workers were worried about my state. After all, I was going into the Carnevil Haunted House, which I've been afraid of all my life. But I give props to my co-worker Michelle Salazar for recording with grace through it all.
She was in front of me walking backward recording my funny faces without being phased. Now, this year there are two locations with two completely different themes. The eastside location The Fields Have Eyes sounds creepy enough as it is.
But for the Westside location, Haunted Theater has me feeling you could possibly be chased out. Now do note, I am pretty spooked to check out the Haunted Houses of Terror especially Haunted Theater. Almost every haunted house inside a movie theater usually ends the same.
The times I was forced to go through haunted houses inside movie theaters usually end with someone chasing you with a fake chainsaw. Now that you've seen how I react inside haunted houses, I want you to share your opinion with me. Place your vote on who you would like to see filmed while doing a walkthrough below.
Lizzie Borden's Maplecroft Is Back on the Market in Fall River, Massachusetts
Celebs Share Their Personal Paranormal Stories