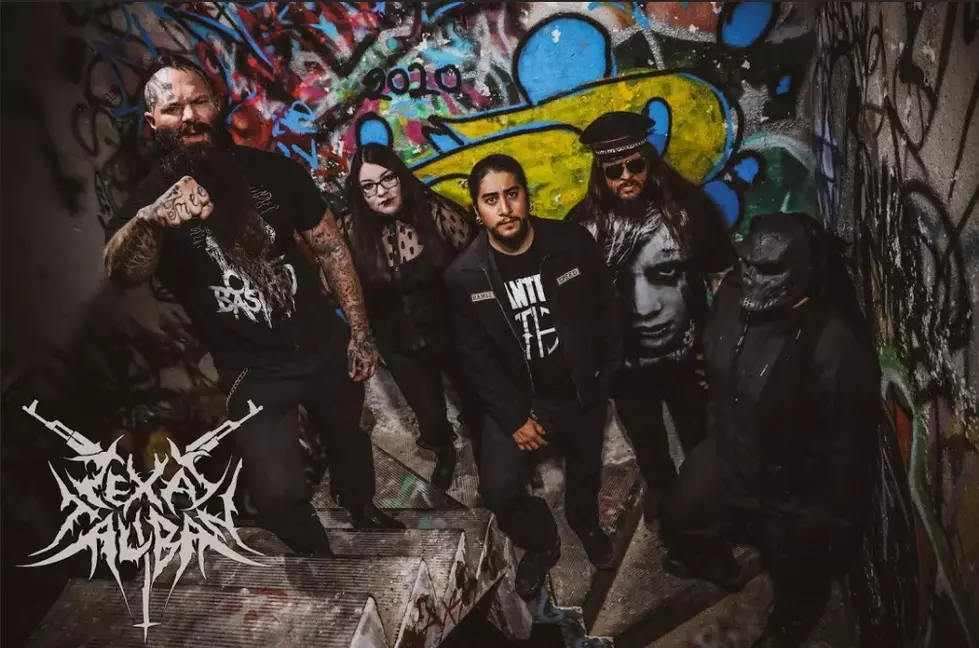 Extreme El Paso Supergroup Releases Powerful New Album For 2021
Papa Joe Photography
When I think of "supergroups" in the world of rock: bands like  Audioslave, A Perfect Circle, Saint Asonia, & Them Crooked Vultures certainly come to mind. But there have been supergroups formed in El Paso as well & one of them released a new album this month.
Texas Taliban was founded back in 2020 & became part of the Pavement Entertainment label back in March last year. They are a 5-piece extreme metal band that's sounded has been described as "a heavy, hardcore groove version of thrash, a Chimaira/Hatebreed meets Pantera energy." The band members have ALL been from bands in the El Paso scene & they are:
Chris Kidwell (Not My Master) - Lead Vocals
Erich King (Cat As Trophy, D3ATH H3X & Baal) - Lead Guitars
Ramsey Speed (Cowboys from Hell Paso, Beneath The Chaos, Brother Strange, Hobos) - Drums
Hexx Lee (Cat As Trophy) - Guitars
& Crystal Lopez (Cat As Trophy, Extremity, Phantom Flesh) - Bass
Texas Taliban unfortunately couldn't do shows last year but they were able to get in the studio to record. On April 9th 2021, they released their first EP called "Runs On Hate". The EP debuted at #1 on Tidal's Extreme Metal Charts, #31 on the Metal Connection Charts, #26 on the NACC Charts & within 36 hours all physical copies were sold out online.
The band also released their first music video for their song "Tu Rey Muerto" the same day the EP dropped. And with concerts & some festivals starting back up, Texas Taliban announced they will be part of Toledo Death Fest August 14th.
You can check out Texas Taliban's EP "Runs On Hate" everywhere you listen to your music & you can hear Texas Taliban on Q Connected, Sunday Nights at 10pm on 95.5 KLAQ.
Coronavirus Pandemic: Which Tours and Festivals Are Canceled (and Not)?