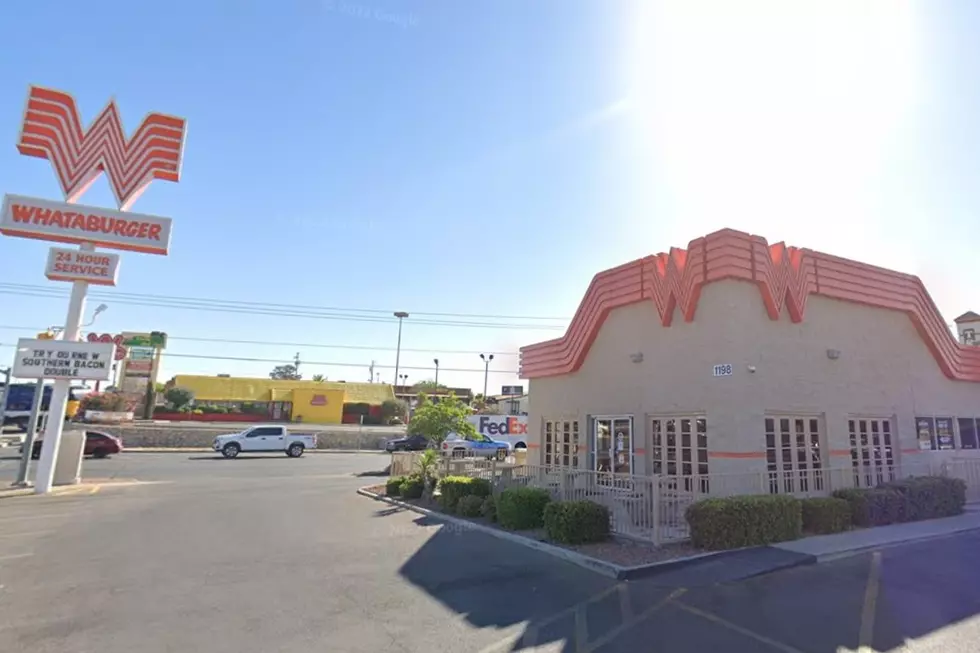 El Paso Whataburger Considered Strange Looking by Whataburger Fanatics
Google Maps
Like a true Texan, I am part of Whataburger groups on all social media platforms. It's good to see lots of other people share their love for a Number One with a strawberry shake.
For the most part, the groups share their favorite meals, their favorite employees and their favorite locations across the states that are privileged to have a Whataburger.
Enter your number to get our free mobile app
Now we all know that the A-Frame of the Whataburger is famous- you recognize it instantly. However, here in the Sun City, we know that all our Whataburger's don't have that famous A-Frame, and for the most part I think we're cool with it.
However, in a recent post on the Whataburger Fanatics page on Facebook, someone called one of our Whataburger's "strange" stating:
This is the Strangest looking Whataburger I have ever seen- El Paso.
And posted alongside the caption was this photo:
Now, we all know that this is the Whataburger on Vista Del Sol and Yarbough.
Is this the strangest Whataburger you've ever seen? I think that's a bit of an exaggeration! Maybe it's because we know that this is an acceptable Whataburger, and that it's not the only one that looks like this in El Paso. There's also a Whataburger with this exterior on Transmountain.
Many who are familiar with that particular Whataburger commented in the post saying it's actually their favorite location. Some haters commented saying it was a glitch in the Matrix.
This cannot be the strangest looking of ALL the Whataburgers! If anything, the one thing that should be strange is when a former Whataburger with the classic A-frame is transformed into something else, like this used car dealership in town:
Either way, I believe it doesn't matter what the outside looks like- we all know it's what's on the inside that matters- and what's inside waiting is deliciousness.
10 After Party El Paso Favorites