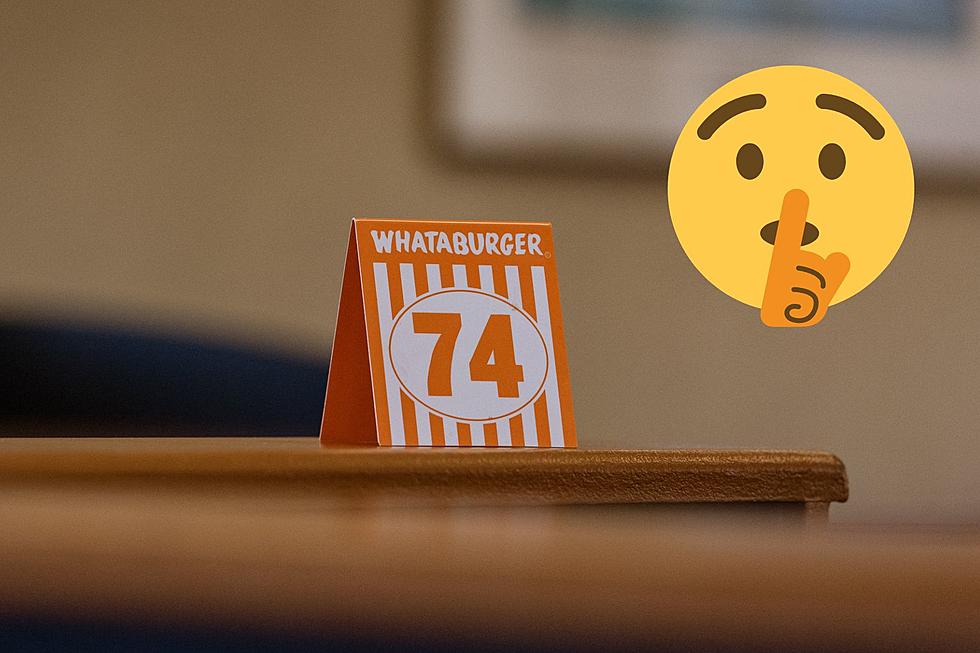 Going Off-Menu: Discovering Whataburger's Hidden Texas Treasures
Michael J. Rivera, Townsquare Media/Canva
Texas loves Whataburger & we know the classics you can get on Whataburger's lunch & breakfast menu; chances are you've probably tasted a ton of items from said menu. If you've been to other places such as Starbucks, McDonald's, or Dairy Queen, you know they have secret menu items. Well...Whataburger is no exception. They TOO have a secret menu & here's what you can find.
What's on Whataburger's secret menu?
There are different sources online but the ones that people have commonly said you can find include these items.
Secret Menu Item's website states at least 6 on their site:
The Whataburger Hulk: A green drink consisting of Powerade with a Vault energy green.
The Veggie Burger: Just ask for a veggie burger & the employees will usually know what to do
The Whataburger Double Double: Yes it turns out you can get one not just at In & Out Burger.
The Chicken & Pancakes: Just order the pancakes by themselves & chicken strips.
The Honey BBQ Chicken Strip Sandwich: You can ask for a chicken strip sandwich with BBQ sauce.
& the Grilled Cheese Sandwich, which someone posted a video of themselves ordering it. Claiming it to be the "best secret menu item" at Whataburger.
The Rather Be Shopping blog also listed these along with a few additional menu items:
The Breakfast Burger: The burger comes with 1 beef patty, 1 egg, 3 hash brown sticks, American cheese, 2 bacon slices, and the pepper sauce
The Breakfast Ranchero Burger: To get this one, ask for the Breakfast on a Bun sandwich, then add picante sauce & jalapeños.
Bunless Whataburger with Bacon:
Fish Tacos: For this one, ask for the Whatacatch sandwich, sub the tartar sauce for creamy pepper sauce, add a tortilla instead of a bun, then add shredded cheese.
the Grilled Cheese Veggie Sandwich: Essentially it's a grilled cheese with extra grilled peppers & onions.
The Monterey Melt Sandwich/Chicken Sandwich: For the burger it comes with 2 beef patties, Monterey Jack and American cheese,  grilled peppers and onions & the jalapeño ranch sauce. For the chicken sandwich, ask to sub for 3 chicken strips & ask for bbq sauce
& the Triple Triple: a burger with 3 patties & cheese in between. Definitely not recommended for the faint of heart...
Some of the secret menu items even made the news in San Antonio back in 2020.
Keep in mind, every place might be different in what they carry. And there may be more items that we don't know about...yet.
27 Stores & Restaurants El Pasoans Will Drive Hours For
Weird Food Combos Texans Swear By