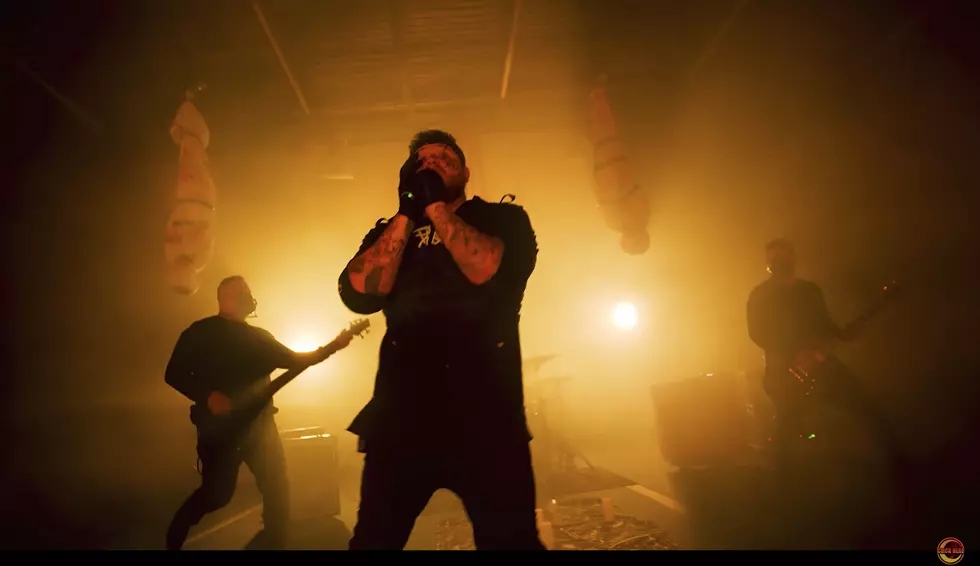 14 Great Texas Bands That You Need To Check Out
The Circle Pit via YouTube
When you think of bands from Texas, you probably think of ZZ Top or Pantera. Or if you're from El Paso: The Mars Volta & At The Drive-In. All great choices but I wanted to mention a few more Texas bands that are definitely worth a listen or a spot on your next Spotify playlist.
Nothing More (San Antonio):
This might be an obvious choice but in the past decade, Nothing More has really climbed the ranks in the rock world. Since 2003, they've have proven to be one of the biggest bands to truly represent Texas. Not to mention they've also had their share of recording here in El Paso...
Upon A Burning Body (San Antonio):
Another band representing San Antonio (and not the last), Upon A Burning Body has been a huge name in the metalcore scene. They've also shown that they're not afraid to dabble in other genres too.
Memphis May Fire (Denton):
Another huge name in the metalcore scene, this time we're taking a trip to Denton to talk about Memphis May Fire. If you've been to Vans Warped Tour, you've probably seen these guys before. Or you might've gone into one of their mosh pits...
Messer (Dallas):
Moving to central Texas, Dallas's Messer certainly has quite the resume:
They've played Vans Warped Tour,
opened up for Pop Evil, Lacey Sturm, Red, Memphis May Fire, Royal Bliss
their songs have charted fairly high & they've been compared to Nine Inch Nails.
That's definitely good enough for a listen in my opinion.
Blacktop Mojo (Palestine):
From far East Texas, Blacktop Mojo is a nice throwback to that blues rock sound that rock-n-roll was built on (Ex: Tail Lights). But they're not afraid to show how hard they can get with songs like "Trouble On the Rise" or "Wicked Woman". Also they have some very popular covers on their YouTube channel that are also worth checking out...
Empty Trail (Austin):
From the city that gave us Spoon, The Black Angels & White Denim, Empty Trail is easily becoming a band gaining a ton of momentum from The Live Music Capital of the World: Austin. They might be the "Weird" capital of the US, but the music certainly isn't weird... it just frickin' rocks.
The Well (Austin):
If you love that old school sludge metal/ Black Sabbath sound... this is a band that's got you covered. The Well is another band representing Austin & we've actually seen them in town not long ago. If they come back to El Paso, they're definitely worth seeing live.
Fire From The Gods (Austin):
Just like The Well & Empty Trail, Fire From the Gods are also from Austin. However, they add another spin to their music; a taste of rap with a taste of metal. And what do you get? Some truly heavy, brutal & fresh music from Texas. We've also been blessed to see them pass through a couple of times, opening up for Three Days Grace/Five Finger Death Punch & for From Ashes To New.
Kingdom Collapse (San Antonio):
Speaking of bands El Paso has seen live, Kingdom Collapse puts on a killer show. They were here when I saw them live when they opened up for From Ashes To New & they blew me away. All the success they've had, they've done themselves. All independent. Proving again, you don't need a label to make it the music biz...
Giovannie & The Hired Guns (Stephenville):
When you think of Texas, sometimes you think of country artists. Giovannie & the Hired Guns shows that you can have that country sound while giving it a rock twist that makes it unique. Also having their song "Ramon Ayala" on Loudwire's List of 30 Rock & Metal Songs You Shouldn't Have Missed in 2021, I'd say that's definitely worth putting here.
Circa Arcana (El Paso):
You think I would leave off El Paso bands from this list? Oh believe me... there are so many I could've included on this list. But I definitely had to mention a few from the Sun City that are really making waves in the music world. Like Circa Arcana, who's opened up for Jelly Roll, Godsmack & Limp Bizkit...
Know//Suffer (El Paso):
If you want something even heavier, trust me there's PLENTY of heavy bands in El Paso. Know Suffer is definitely one of the heaviest I know. I included them because of their inclusion on the New York record label Silent Pendulum Records. When you need something to work out too, well... this is definitely something to lift weights too.
Late Night Drive Home (El Paso):
Alright let's tone it down a bit... Late Night Drive Home is definitely a different sound of rock than the rest of the entries but they've absolutely have grown in the timespan of one year. So much they've joined the same record label as Nonpoint this year. They've been going on tour this year & who knows how much they'll grow in the upcoming years.
Pissing Razors (El Paso):
And last, but certainly not least... we have the Pissing Razors. The band that is carrying the legacy of Pantera, Dimebag Darrell & Vinnie Paul alive...they are a staple in metal & the El Paso music scene. They are absolutely included here because there's no way I can think of Texas bands WITHOUT thinking of the Razors.
Honorable Mention: Sons of Texas (McAllen):  I included Sons of Texas as an honorable mention since they called it quits in 2021. But nevertheless they had some ABSOLUTE bangers that you can still listen to, if anything to say "thank you" for the all the hard working years they gave us.
I know there's plenty more great Texas bands so keep your eyes (and ears!) peeled! You never know when you might be watching a local band that'll make it big...
What You Can Expect at Texas' Meow Wolf