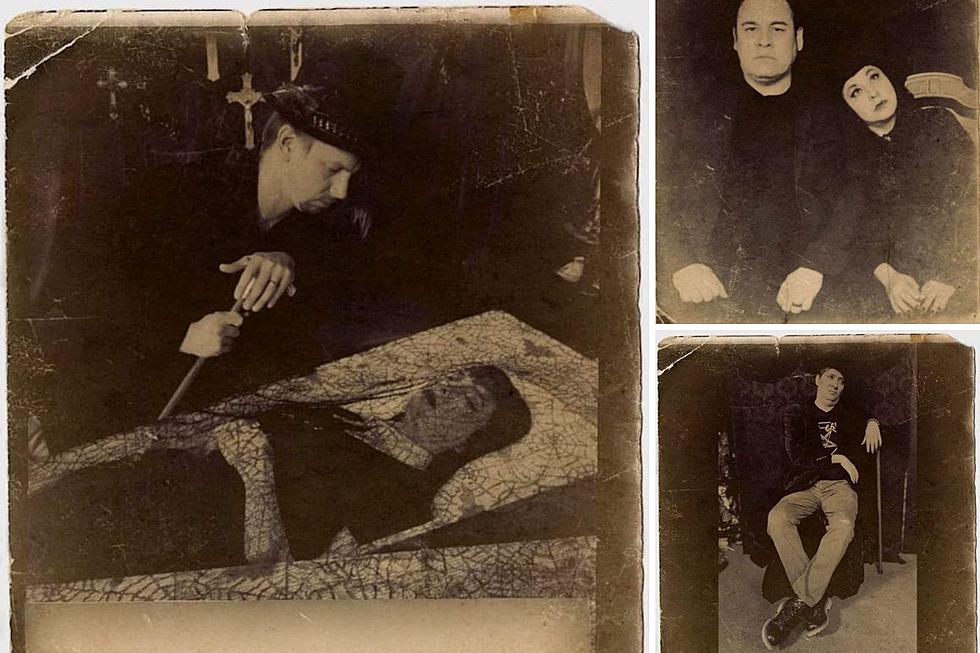 Tooth & Veil's June Mourning Tea Event is Not to be Missed
Tooth and Veil Oddities and Macabre Shop
Tooth & Veil Oddities and Macabre shop, located at 820 N. Mesa, invite you to an event to die for with a celebration of life and traditions of the Victorian era with their "Mourning Tea".
Tooth & Veil will be hosting a "Mourning Tea" on Saturday, June 10th, beginning at 6 PM, where they will have post-mortem photos, Tarot readers, local vendors, evening shopping, teas, sweets and more.

Celebrating one of the most interesting and quite bizarre traditions from the Victorian: the post mortem photograph; these photos were taken after a loved one passed. Remember that scene in The Others where the madam discovers photos o deceased people?
Well, now you can have your very own post-mortem photo at Tooth and Veil's Mourning Tea event. Tooth and Veil will photograph their customers in an antique coffin or chair propped up as if they're dead. In case you ever wanted to know what you would look like in a coffin; you are highly encouraged to "dress to be mourned" in your deathly best; and you may end up looking like this. 
Enter your number to get our free mobile app
Or, if you'd rather be sitting, you can certainly do so.
The photos will be available day of and cost $7. If you prefer to have them larger and framed, they will be available five days later for $25.
This fun and unique event will be an opportunity for those who have never been to Tooth and Veil before to really get a good look at what's in store, and for you to get your memento mori photograph. It's also an event that Tooth and Veil themselves take very seriously, as explained to me by the owner:
During the Victorian era photos were very expensive. This was also a time when savings were spent for those expensive luxuries. A luxury that would preserve a loved one's image. A keepsake. A memento-mori (Remember that you have to die).
So dress to be mourned, get a card reading and join Tooth and Veil for their Mourning Tea and become one of the dearly departed. To find out more about the event, and other unique events Tooth and Veil host, check here.
Spooky Texas Home For Sale that Used to be a Haunted House
A home in Baird, Texas is up for sale for a bargain, but the only problem is it's haunted, no really; it functioned as a haunted house!