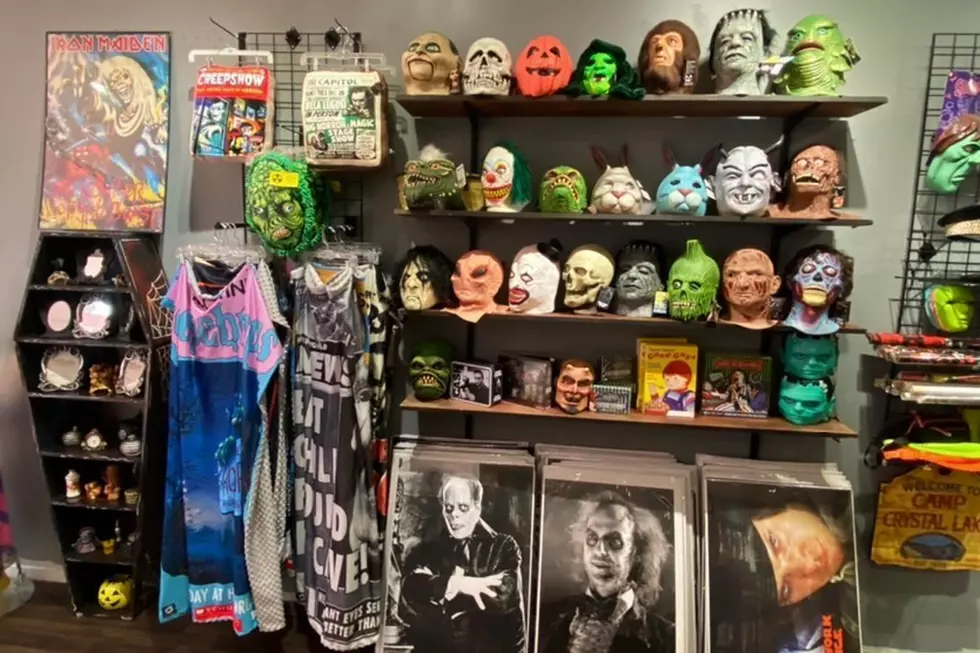 Celebrate One of EP's Unique Shops At Red Door Vintage's New Location
Red Door Vintage
One of El Paso's unique shops is changing locations after their original location was vandalized back in July.
The Red Door Vintage is a local shop that specializes in horror, props, makeup, art, accessories, oddities, decals, t-shirts, and more. Back in July, their location on Montana Ave. was broken into after an increase of crime sprees in the area. Unfortunately, shop owner Leticia Peña told Kiss FM's Monika that the police really did nothing to help.
Not one to let her spirits down, Peña announced that Red Door Vintage would soon call Sunland Park Mall their new home.
Enter your number to get our free mobile app
Opening on August 15th, the new location is what Peña a calls a "blessing in disguise" and says:
That area has gotten really bad and I just figured I needed a more safe environment and space to grow
And space is exactly what she got! Peña tells me the new location is 1700 square feet, whereas the old location was around 500 square feet. With this new space, Peña says she's able to do more of what makes her shop unique:
Now here I am able to have a studio to be able to start sewing again, props, jewelry and costumes for Halloween. I even have a station to be able to do my makeup/ FX for Halloween!
Oh, in case you didn't know, Peña does some pretty amazing makeup and her daughter Zoe, has also picked up the talent! You can check out some of Zoe's work here.
Red Door Vintage will once again reopen their doors, at Sunland Park Mall in the lower level, on August 15th- just in time to get you ready for spooky season!
Red Door Vintage & Their New Location
2021 KLAQ Halloween Parade