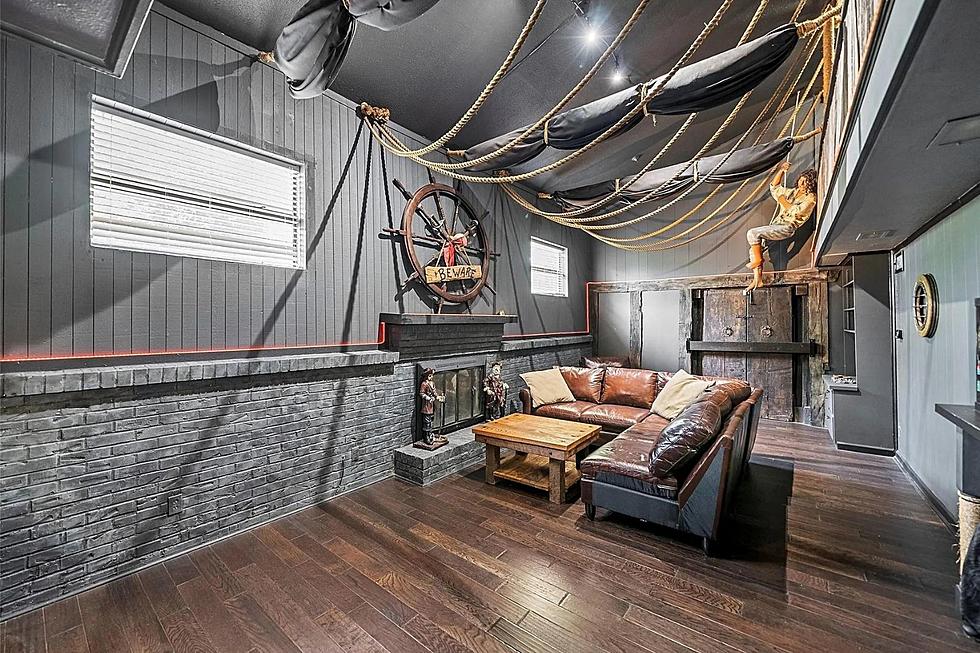 This Unbelievable 'Pirates of the Caribbean' Home in Texas Just Hit the Market
Realtor.com
How much do you love "Pirates of the Caribbean"? As much as Jack Sparrow loves rum? Then this home for sale in Plano, Texas is perfect for you.
Enter your number to get our free mobile app
This home in Plano just went on the market for $650,000- yes, that'll cost you a bit,  but it is a beautiful home, and if you're up for walking the plank or other types of pirate activities, then go for it!
The home, located at 2500 E. Parker Rd., is a three bedroom, two bathroom single family home unit with over 3,000 square feet. On the outside, it looks like a completely normal home in the suburbs, but once you step inside, you're in for quite the ride.
The home has only been listed for a week and already it's making a splash! According to the listing agent, Ryan Ward, he says they didn't think this would be a sensation! As for the main theme of the home?
I helped the seller buy the home about 10 years or so ago. It didn't look like that before he bought it. He's a single, bachelor guy, who is obsessed with that movie and loves everything about Jack Sparrow.
Pirates of the Caribbean is actually my favorite ride at Disneyland, I cannot afford this home but I could definitely see it be turned into a cool AirBnB, but Ward says there's an issue with that idea:
Unfortunately, Plano just outlawed Airbnbs here two weeks ago. We had some people calling, looking to see if they could buy it and rent it out—but unfortunately not.
Boo. If you are interested in finding out more about the home, click here. And check out more photos of the home below!
Texas Pirates of the Caribbean Home Hits Market
Ahoy! A Pirates of the Caribbean home recently hit the market in Texas and has gone viral!