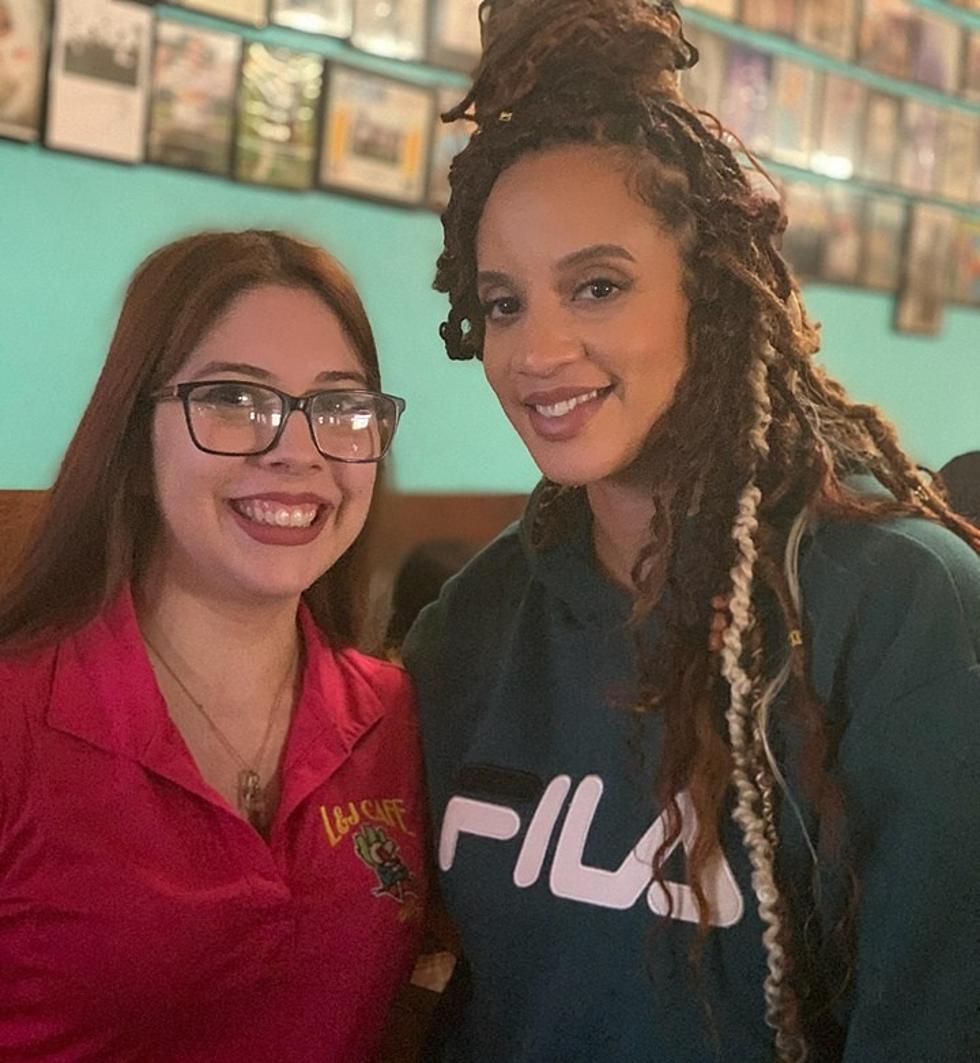 'Orange Is the New Black' Star Dines at L & J
L&J Facebook
On those rare occasions a celebrity is in town for an event or just passing through and they're looking for a little taste of El Paso they always seem to end up L&J Cafe.
The latest to find her way to The Old Place by the Graveyard was Dascha Polanco of Netflix prison series "Orange Is the New Black" fame.
The restaurant posted the pics on Facebook with the caption, "The one and only, Dascha Polanco aka Daya Diaz for those Orange is the New Black fans. Thank you for stopping by for lunch, it was a pleasure! Enjoy your visit to the Sun City!"
Polanco was in El Paso for a Hispanic Heritage Month event for T-Mobile employees. No word on what she ordered at L & J, but I have no doubt it was way yummier than what they served at Litchfield Prison.
Dascha isn't the only one who recently got her Mex on at the iconic landmark.
Fellow former orange-jumpsuit wearer and famed television personality, chef, and writer Martha Stewart recently dropped in for lunch on her way through town. El Paso native and singer Vikki Carr also dipped a chip at L & J Café when she returned to the Sun City in August for a concert benefiting the victims of the Walmart.
Celebrities Who Have Dined at L & J