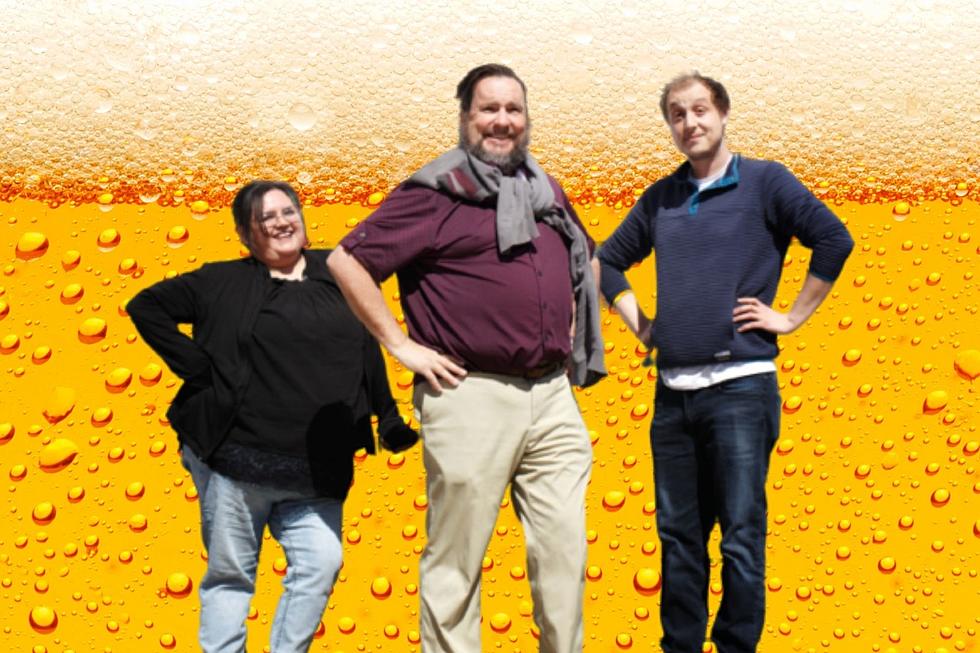 If You're Brave Try The New Morning Show Drinking Game
Michelle Salazar/ KLAQ
This is it! We officially have some new drinking game rules! A few days ago, I had asked our listeners to give us some new drinking game rules.
The Morning Show Drinking Game originated in 2018 on our YouTube Chat (remember those days?!) where our listeners made suggestions of when to drink! However, with all the changes the show has gone through, it was time for an update.
Again, if you are sitting and having a few drinks while listening to the Morning Show, or even to the On-Demand podcast version, we are not judging! While I got some pretty good suggestions on the post, our best suggestions came from a Neckline call from one of our faithful listeners, and YouTube OG Bianni.
Enter your number to get our free mobile app
Now, I must warn you that this is a little extreme, so only if you're brave, and only if you know your liver can handle it- check out the new and improved- and possibly extreme- Morning Show Drinking Game rules.
1 Shot- Nico finishes Buzz's sentences
1 Shot- Until Joanna stops her laughing fit
1 Shot- When Buzz interrupts a story
When Buzz doesn't understand tech- drink your drink for ten seconds
When Joanna says "Oh, nooooo"- drink for ten seconds
When Buzz mentions Oklahoma- Drink for five seconds
2 Shots- When Nico says "Whaatt?"
When Buzz gives a random anecdote on a topic- drink for five seconds & take a shot
When a MoSho member messes up an advertisement drink for 15 seconds
When Nico claps- take a shot for every clap
1 Shot- When Nico pretends he knows about music
When Buzz plays Joanna's "Dolphin Laugh" drink for 15 seconds
When Nico starts fighting Buzz for no reason at all take two shots
Every time Joanna gets upset for not getting tickets- chug your drink
3 Shots- Every time that Lisa or Fernie get mentioned take
Every time that Buzz mentions that he doesn't like the After Buzz- drink for ten seconds
3 shots- Every time that Joanna forgets to upload the podcast
1 shot- When Nico & Buzz reminisce about their bromance
When Buzz talks in his girlfriend's accent chug your drink
Happy drinking!
10 Best Margaritas in El Paso