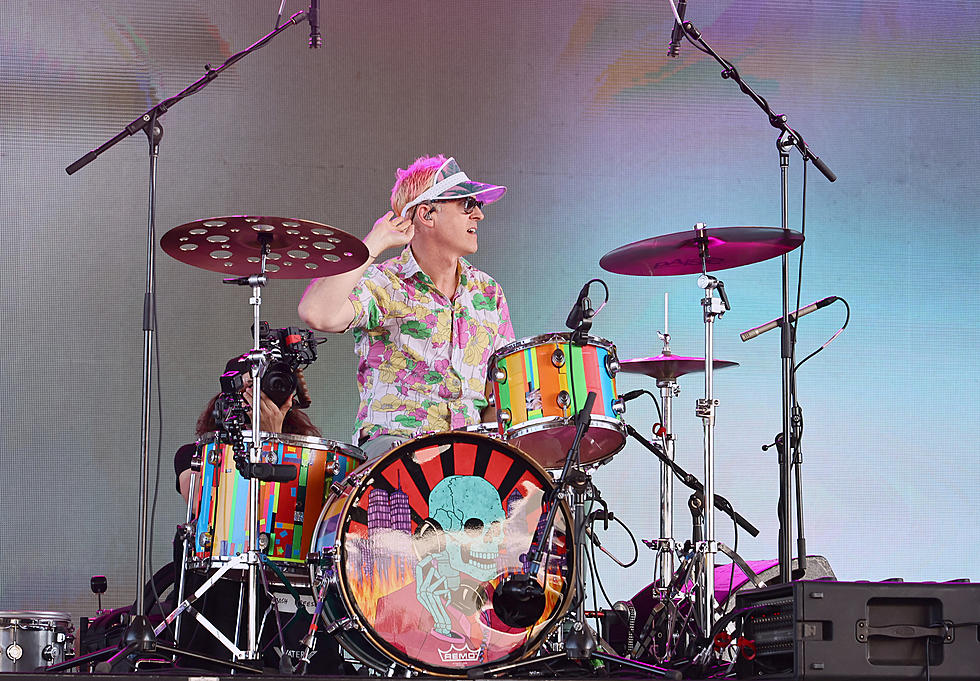 Josh Freese Gave El Paso Many Great Moments in His Career
Getty Images for Coachella
Yesterday it was confirmed that Josh Freese will be touring with the Foo Fighters for their 2023 tour, which means he will be drumming for the Foo Fighters when they come to El Paso in October. But this wouldn't be the first time we've seen Josh in El Paso. In fact he's been here a total of at least 4 times.
Who is Josh Freese & have we heard him before?
MANY TIMES. During Josh's career, he's played with bands like The Offspring, The Vandals, Nine Inch Nails, A Perfect Circle, Evanescence, Rob Zombie, Kelly Clarkson, Devo, Daughtry, 3 Doors Down, Sublime With Rome... and that's only scratching the surface. Josh has been earned a reputation for being one of the hardest working, & most reliable, drummers in the business.
When has Josh performed in El Paso?
The first time was back in 2004 when he performed with A Perfect Circle at the Don Haskins Center & the 2nd time was with Nine Inch Nails in 2006 at the El Paso County Coliseum when they were on tour after releasing their album The Slip. Not only is their footage of that show, it was recorded & turned into a live album.
Josh has also recorded in El Paso too
Josh has recorded at least twice at Sonic Ranch. He was the session drummer for Sublime With Rome during the recording of their Sirens album (between 2014-2015). This was one of the many albums recorded at Sonic Ranch, thus marks the first time Josh has recorded in El Paso.
The 2nd time was about a year later in 2016 with the band Plume Varia. They recorded their album Fact/Fiction at Sonic Ranch & Josh appeared on the song Nightfall. This makes Josh's 4th appearance in El Paso. Fun Fact the band even have a song named after Fort Bliss.
Once October 5th comes around, this will mark the 5th time Josh Freese will come down to El Paso; the 3rd time he will perform live. We look forward to seeing the return of Josh with the Foo Fighters in the fall.
El Pasoans Share Their Coolest Concert Experience
We've been to a show where something truly memorable happen: whether it was AT the show, before or after the show. We asked El Pasoans what was some of their coolest experiences at a concert & here are some truly amazing stories.
Inside The Historic Sonic Ranch Studio in Tornillo
One of the biggest recording studios in the El Paso area is Sonic Ranch Studios located in Tornillo. It has been the sight of many recording artists & when you go, it looks way more than just a studio. Here's a brief look inside at the main recording studios, the equipment & some of the various rooms at Sonic Ranch. All photos can be found on their
official Facebook page
.