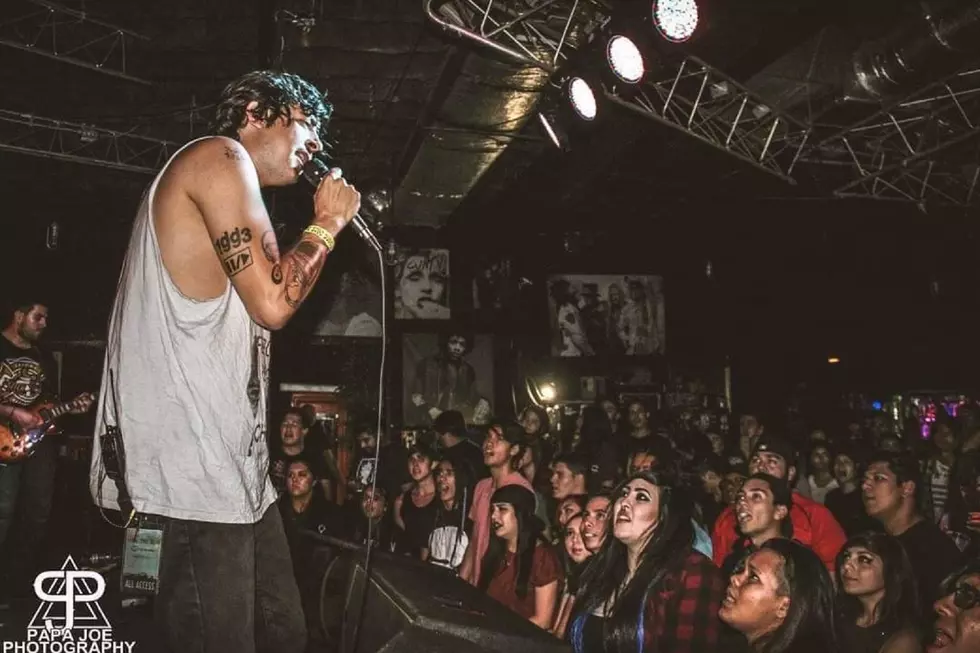 Hail The Sun Ready To Play For Their Friends in El Paso
Papa Joe Photography
Some bands love coming to El Paso. Whether it's the energy of the crowd at the show; or perhaps it's the bonds of the people they meet in El Paso. For the post-hardcore band, Hail the Sun, it's a mixture of both. The Chico, California band has played in El Paso 3 times in the past & during that time, they've had many great memories in El Paso. And they plan on making more in 2023.
The two times I remember seeing them in the Sun City was in 2015 at the old Mesa Music Hall, just down the road from the KLAQ Studios. You can see some shots from that very show, thanks to Papa Joe Photography.
They also came in 2017 at The Rockhouse. I actually got to PLAY that show when I was in the band Hot Shot Kixxx; we opened up for them & it was just an amazing experience.
During their visits in El Paso, they quickly became friends with "Papa" Joe Nunez & "Mama" Judy Aguilar. They appeared on their old YouTube channel, The Metal Shop Vlogs, in 2015 & even gave them a shout out.
They remained close friends with Papa Joe & Mama Judy. Together they were able to create a new production company called, Mom & Pop Booking. They started this booking company to help give bands a chance to play in El Paso instead of passing through.
As a result, they helped book Hail the Sun a show to return to El Paso, January 30th at the Sun City Bar (formerly it was Raves Club)
They will be joined along side San Antonio rockers, Relent.
And a couple of El Paso, TX bands will be playing as well. Including Father Wolf,
Collide the Gemini
& Laserbrain
We're glad they finally get to come back after nearly 6 years of waiting. We look forward to seeing them make more great memories in El Paso this year. If you want to get your tickets, they're available right here.
Inside The Historic Sonic Ranch Studio in Tornillo
One of the biggest recording studios in the El Paso area is Sonic Ranch Studios located in Tornillo. It has been the sight of many recording artists & when you go, it looks way more than just a studio. Here's a brief look inside at the main recording studios, the equipment & some of the various rooms at Sonic Ranch. All photos can be found on their
official Facebook page
.