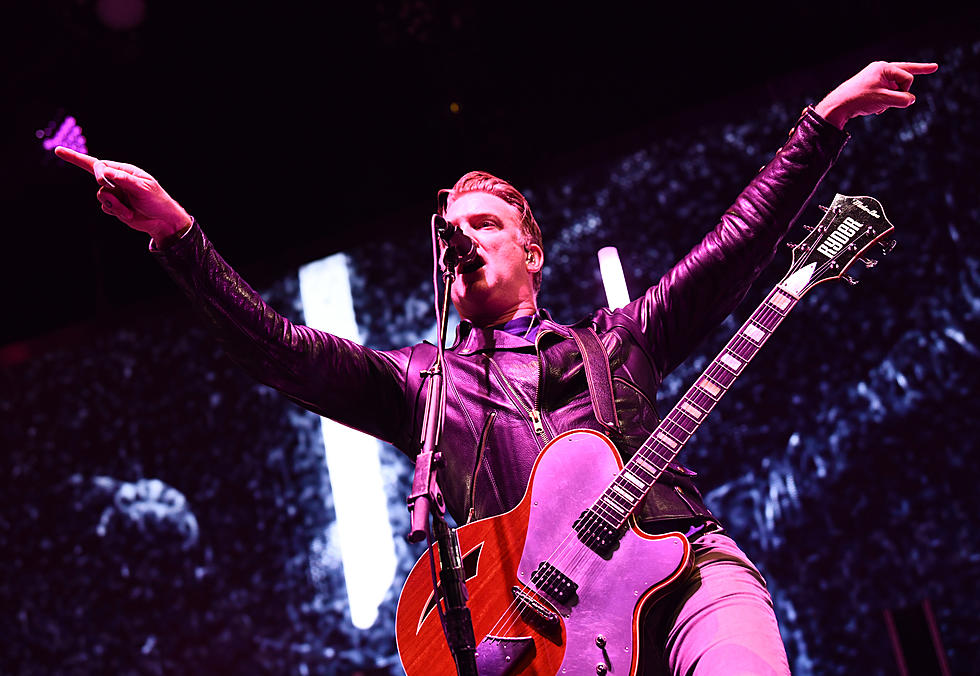 Queens Of The Stone Age Coming Back to the Abraham Chavez Theater
Getty Images for KROQ
2023 has been an amazing year for concerts in El Paso; we've already seen Motley Crue/Def Leppard, Incubus & Staind were just a handful of shows we were excited to see in the Sun City. We have another one to look forward to, before the end of the year comes around: Queens of the Stone Age.
When is Queens of the Stone Age coming to El Paso in 2023?
This year Queens of the Stone Age released their 8th studio "In Times New Roman..." back in June. And to celebrate the occasion they announced a couple of US & UK dates in 2023 for their The End is Nero tour.
This morning they announced MORE tour dates; which El Paso is included in this batch of new dates: December 6th at the Abraham Chavez Theater with special guest Spiritualized.
When has Queens of the Stone come to El Paso before?
They've actually been here only a total of 2 times in the past (according to Setlist.FM): once at X'Cape on March 4, 2003 when on their Songs For the Deaf tour over 20 years ago. Old school fans will know that X'Cape was the old name before it become Tricky Falls.
Their most recently appearance was nearly a decade ago: February 11, 2014 at the place they will be BACK for 2023, the Abraham Chavez Theater. Sadly no photos of videos from the 2003 concert are online but there ARE videos of their 2014 show.
The tickets for their December 6th, Abraham Chavez Theater concert will go on sale this Friday, September 22nd at 10am at LiveNation.com
So make sure to mark your calendars on your "Q calendar" so we can have one more show to enjoy before wrapping up 2023.
True or False: Which of These 18 Legendary Rock + Metal Stories Actually Happened?
Rock and metal music is full of legendary stories about certain artists that may or may not have happened, in all actuality. Can you guess which ones are true and which ones are false? Sometimes it's hard to tell, but we all definitely heard these stories out in the schoolyard at some point. Keep scrolling for the legendary rock tales and their corresponding answers, and see how many you get correct.
The Best Album by 30 Legendary Metal Bands
43 Hard Rock + Metal Acts Who Deserve to Be in the Rock and Roll Hall of Fame
There's a case to be made.