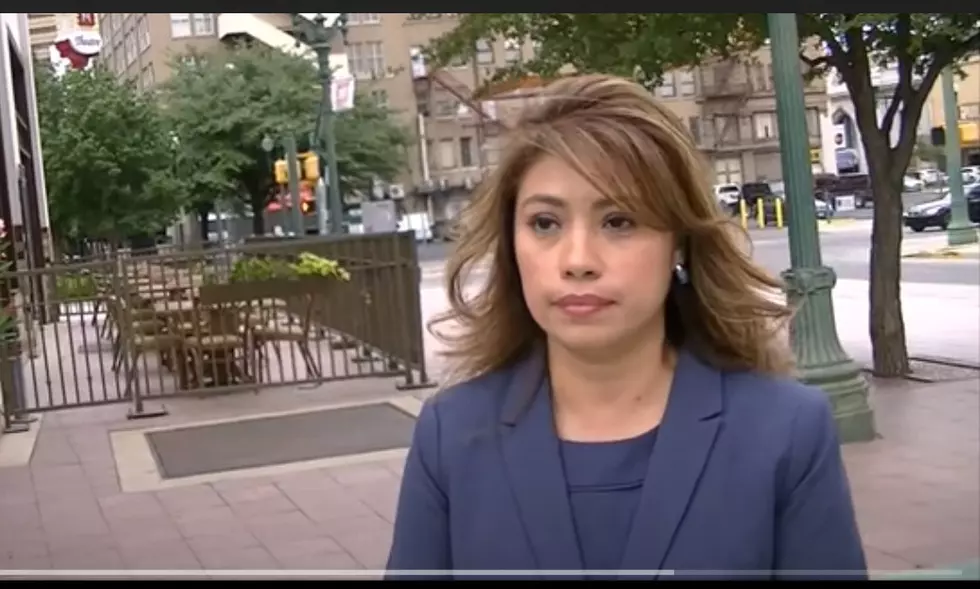 D.A. Rosales Claims "Conspiracy" Involving KLAQ Personality
YouTube
Facing a petition for removal El Paso District Attorney Yvonne Rosales made a new claim: she's the victim of a vast conspiracy!
Allegedly involved in the conspiracy are former office employees who hold a grudge, the most respected journalist in El Paso, and an attorney who is a frequent contributor to the Buzz Adams Morning Show.
Enter your number to get our free mobile app
Let's dissect these claims one by one.
First, disgruntled former employees. When Yvonne Rosales took office she did some "house-keeping". She made members of the previous D.A.'s administration reapply for their jobs. A large number were NOT retained. This is ONE of the reasons her critics say the D.A.'s office is not functioning properly: a lack of manpower.
Secondly, Bob Moore, a former El Paso Times editor who now runs the excellent nonprofit news outfit El Paso Matters.
The third party of the "conspiracy" is local attorney Justin Underwood, who appears regularly on an "Ask a Lawyer" segment on the KLAQ Morning Show.
Along with Oscar Carmona, the attorney who filed the removal petition, Rosales alleges these parties "conspired…to politically attack and remove" her from office.
Oscar Carmona says he didn't meet Bob Moore until AFTER he filed the petition and that these claims are meant to distract the public from the failures of the D.A.'s office under Rosales.
Bob Moore characterizes it as "an attack on the press". The Times quotes Moore: "This is an assault on the First Amendment that should alarm every person who values free expression. Our reporting on the district attorney has been fair, accurate, and necessary."
I can't express how disappointed I am that I wasn't included on the list of "conspirators".  The number of cases that are being released due to inaction and/or incompetence on the part of the DA's office is a legitimate CRISIS for El Paso and I would be proud to be listed as "conspiring" to make our city better.
KEEP READING: What were the most popular baby names from the past 100 years?