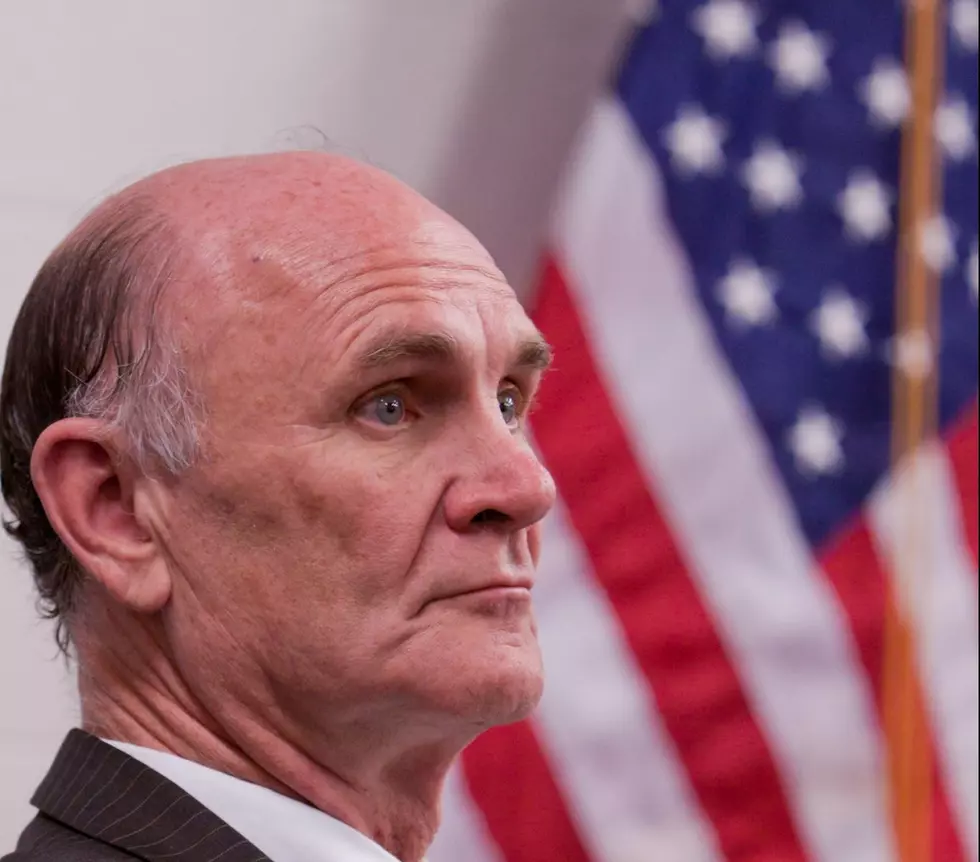 Former El Paso Mayor Forms P.A.C. To Defend District Attorney Rosales
Steven R. Green
Former two-term Mayor of El Paso John Cook is apparently defending D.A. Yvonne Rosales against claims of incompetence.
Cook launched a Facebook Group called #TruthMatters on Friday of last week. In the initial post, Mr. Cook said, "A scheme is underway to undo the votes of over 200,000 voters who voted for our District Attorney Yvonne Rosales. We cannot allow lies to undermine our democracy. This group is to allow the truth to come out."
Enter your number to get our free mobile app
There have only been a few postings from TruthMatters along with one PDF file. That file has several "Quick Facts" that include :
"Yvonne Rosales is the first woman to be elected District Attorney for El Paso!"

"All the previous D.A.s have been MEN!"
And, "Did We Mention Yvonne is a WOMAN?? And she's the District Attorney !?"
That initial PDF also has a few errors. Here's one:
"Since January 2021, the District Attorney's office has increased the number of cases it's trying to 900 cases per month." ----TruthMatters
However, local attorney Derek Wyatt pointed out a pretty big goof.
Your figures are absolutely not accurate.
Trying 900 jury trials a month is ridiculous.)
Mr. Cook (or whoever is running the page) responded:
Dereck, you are correct. There were 900 cases filed, not tried. Thank you for pointing this out. I certainly appreciate your help! John We'll be making the correction thanks to you noticing this error.
OK, that seems like a pretty big discrepancy. One that, as of Monday morning at 10:45 a.m. has NOT been corrected.  Also, I think I found another one…
…over 200,000 voters who voted for our District Attorney Yvonne Rosales.
200,000? To quote Derek Wyatt, those figures seem "absolutely not accurate".
According to Ballotpedia  Yvonne got 16,454 votes in the runoff election in July of 2020. That's significantly fewer than "200,000".  Hell, if you COMBINED her vote tally from the run-off AND the primary, that's still way south of even 50,000 votes.
So, that's two significant errors in a single one-page PDF file.  Why is this a problem? Well, if your group is called "TRUTH Matters" and your goal is to "allow the truth to come out", this is not a very good start.
But another commenter made an even BETTER point.
I think the people want to hear (from her), the truth of HOW all these cases were and are being dismissed. How did it happen under her watch? Maybe if she explains it to the people so we can understand.
This is right on the money.  I think the people of El Paso want to hear directly from Ms. Rosales.  Some kind of explanation of HOW things are going so wrong, WHY nearly 1,000 people walked out of jail and WHAT the plan is to remedy the situation.
I notice on his "about" page, that John Cook is listed as the founder and principal of a consulting group, Strategic Solutions Consulting. So, I guess my question is this: is John doing this as a "former El Paso mayor and concerned citizen" or as a "paid political consultant"? We'll try to get an answer this week from Mr. Cook. 
Elvia, that is precisely what I will be doing. Of course, I think we all know the pandemic was a significant factor. The courthouse was closed until January 2022. The DA's office has gone from 500 cases a month to 900 cases in July. That's an 80% increase. Her dedicated staff is working hard to see that justice is served.
I'll have more on the causes and progress soon
KEEP READING: See notable new words that were coined the year you were born