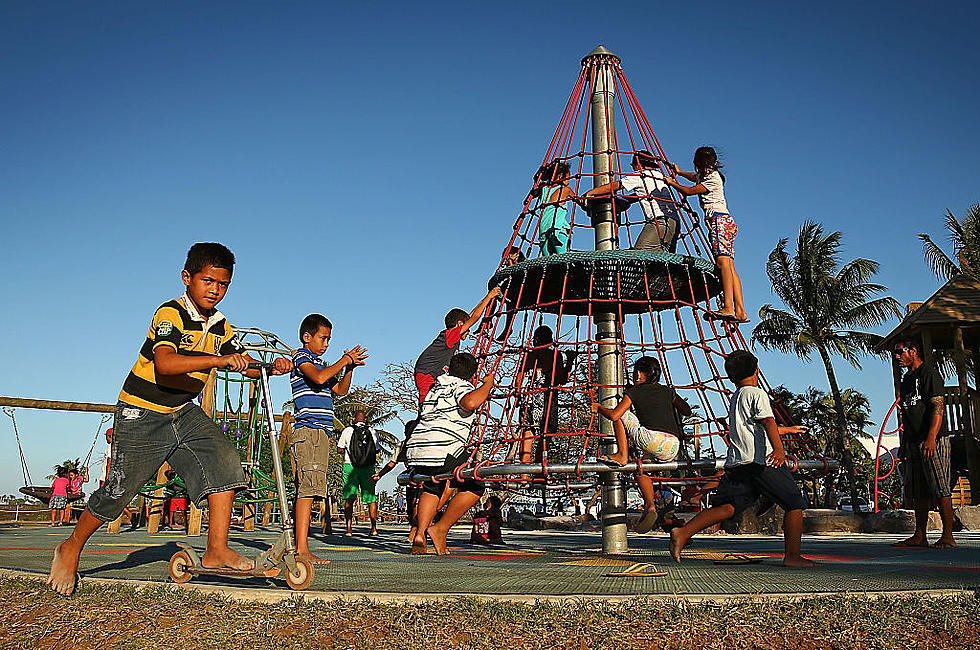 A 13-Year-old Viral Challenge That Killed 82 Kids is now the New TikTok Craze
Scott Barbour / Stringer, Getty Images
Have you ever heard of the Blackout challenge? It has been around for the last 13 years under different names, but it is back as a new viral craze on TikTok. Health.com describes the craze in their article, "What Is the Blackout Challenge?"  
The Blackout challenge is when a person tries to deprive themselves of oxygen long enough to get a euphoric feeling or even black out. The danger is obvious, if someone is without air for a prolonged period then they can get brain damage or even die. One of the issues that could cause death is that many children are trying this challenge at home by themselves. They are using scarves, ropes, and other instruments to choke themselves, and some do not wake back up to release the pressure around their neck. 
In 2008 it was known as "the choking game," and it was a YouTube craze that killed 82 children. Now it is a "new" TikTok trend that is killing children. The latest victim was ten-year-old Nyla Anderson from Pennsylvania. According to Health.com, at least three others have died between the ages of nine to twelve. The CDC gives some important information to help you know if your child has been trying the Blackout Challenge.
The CDC lists the following as physical signs your child may be trying the Blackout Challenge or similar fainting challenges: 

bloodshot eyes 

marks on their neck 

severe headaches 

being disoriented after they spend time alone 

having ropes, scarves, and belts tied to bedroom furniture or doorknobs or found knotted on the floor 

having unexplained presence of things like dog leashes, choke collars and bungee cords 
If you have a child or teenager, you may want to speak with them about the blackout challenge and the dangers that come with it. I have two 9-year-old girls and I will be talking to them about the Blackout Challenge and other dangerous trends on TikTok. 
Visit These 16 Texas Cities And Towns At Least Once As A Texan
It's a fact that Texas is a huge state and because of its size, there are also a lot of things to see, visit and experience in The Lone Star State. Both Texas visitors and Texans alike should visit our awesome cities and attractions. By no means are these all the activities in these wonderful cities. They're just a few examples of things to do.
Always Prepared: Check Out These Doomsday Bunkers in Texas
I'm not the kind of guy who believes that at any moment the whole of everything is going to go up in flames. If I was, and I had an extreme amount of disposable income, I would want to spend the apocalypse in one of these insane bunkers you can get right here in the Lone Star State.