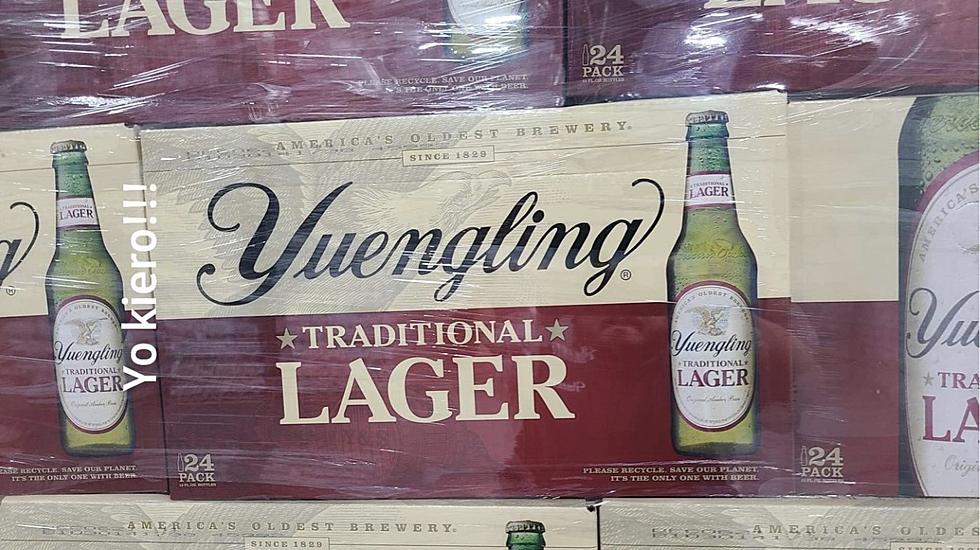 Yuengling Fans Rejoice- Here's When You Can Get The Beer In Texas
Josh Hutchins
Yeungling Beer is finally coming to the Lone Star state and fans of the beloved beer brand are ecstatic. Here's when you can finally pick up the brew at your local spot.
Yeungling Beer has some seriously devoted fans. The D.G. Yuengling & Son brewery has been around for 192 years and beer enthusiasts praise the brewery's popular Yuengling Lager. Dallas Morning News said fans describe the lager as light and refreshing and beer enthusiast Logan Dorman told the new site Yeungling is "craft beer before craft beer was cool."
Since Yuengling was only available in 22 states on the eastern side of the US, fans would drive across state lines to pick up the beer for them to have back home. All that is changing now since the company announced in January they would start selling beer in the Lone Star state.
Enter your number to get our free mobile app
Since the announcement was made people were wondering when exactly they would be able to pick up their favorite beer at their local stores and now we know the answer. The company began brewing in North Texas back in May and started shipping out cases of the beer to local distributors the past few weeks.
In El Paso, there is a Yuengling vehicle I've seen driving around which made me wonder if it was here yet and if I could finally see what all the buzz is about. The official date Yuengling Beer will be sold in stores is August 23rd. Some of the stores that will be carrying Yuengling include Spec's, Total Wine, and most major food retailers. Local bars and restaurants will also carry Yuengling and some already have the beer on tap and are ready to serve you. Some of those local bars include Headquarters, Cabo Joe's, Three Pints, Brew, and more.
Five Ways to Stay Cool Without a Pool
HOW TO: Submit a Photo/Video Through the KLAQ App