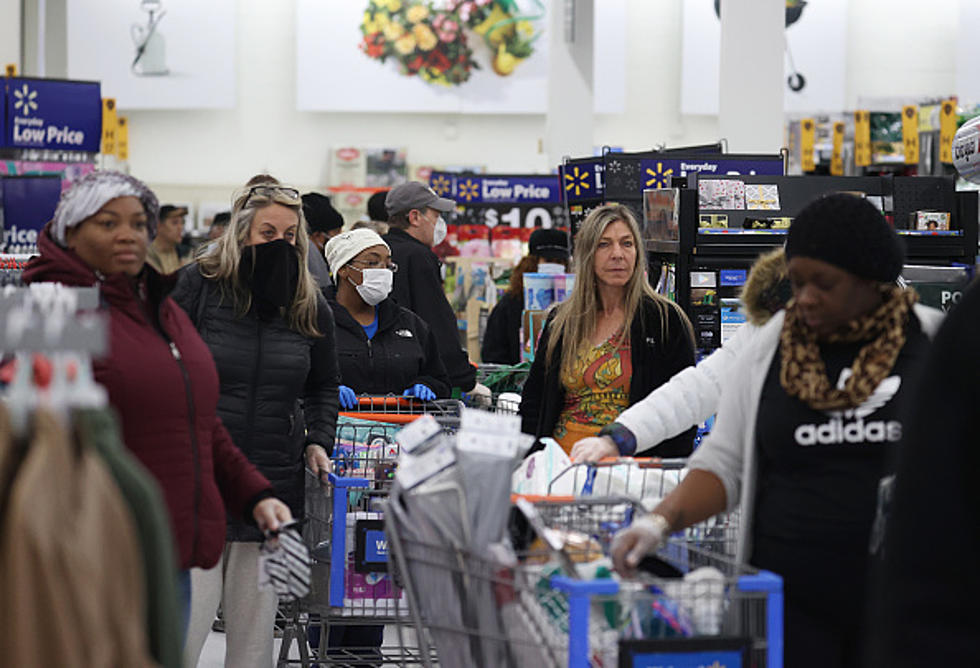 Walmart Allowing Fully Vaccinated Shoppers and Staff Be Mask-Free
Getty Images
There are mixed emotions about the latest news about Walmart's latest mask announcement. Walmart announced vaccinated customers and staff won't be required to wear masks. Now some people have been waiting for this kind of news while others are not comfortable with that idea.
Enter your number to get our free mobile app
The ones that don't feel comfortable about the latest announcement think it's too soon to put away our masks. Some of the largest retailers in the nation don't plan on dropping the mask policy anytime soon. In fact, some retailers will continue their mask policy and require customers and staff to wear their masks.
El Paso's vaccination process continues to keep going strong. Just recently KTSM News channel 9 reported 50% of the eligible population are fully vaccinated. But even despite vaccinations, there are still some concerns about CDC's surprise about not having to wear a mask indoors.
This topic is a sensitive subject for those who believe masks should still be worn indoors. Despite being fully vaccinated for a while now I still have my concerns about outings. In fact, my family and I went to our first family outing since forever ago.
Despite the crowd, I kept my mask on the entire baseball game when I wasn't eating or sipping on my drink. Since some have gotten into curbside at Target and Walmart some people went from physically shopping inside to online shopping. But hearing about Walmart dropping masks for vaccinated customers and employers will be as soon as May 18. Share if you will continue to wear your mask inside Walmart in the poll below.
LOOK: Answers to 30 common COVID-19 vaccine questions
While much is still unknown about the coronavirus and the future, what is known is that the currently available vaccines have gone through all three trial phases and are
safe and effective
. It will be necessary for as many Americans as possible to be vaccinated in order to finally return to some level of pre-pandemic normalcy, and hopefully these 30 answers provided here will help readers get vaccinated as soon they are able.