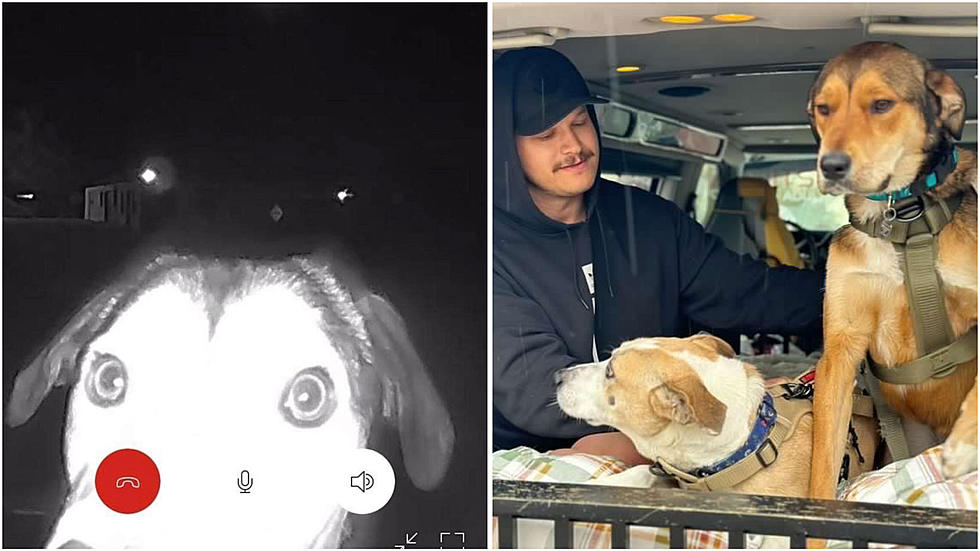 Vote El Paso's Doorbell-Ringing Dog To Be America's Favorite Pet
Courtesy: Micah
A local shelter dog is having a pretty interesting month and it only keeps getting better and better!
Earlier this month, Bailey the shelter dog made headlines after a ring doorbell camera caught her ringing the doorbell, but it was the story that led to that video that proves that dogs are just so darn smart!
ABC-7's Hillary Floren first shared the story during her "Good Vibes Only" segment. 
Bailey's new adoptive father, Micah Baer, was trying on a new collar for Bailey when she escaped and took off running.
"She was fast. She cleared a 7-foot wall and it was about a ten-foot drop to the other side," said Micah Baer to ABC-7.
Micah searched for three days and two nights and had no luck finding Bailey.
Bailey was on the run for three days and she made her way from her new home in Sunland Park Drive all the way back to her former home, the Animal Rescue League in Canutillo. An 11 mile journey!
Animal Rescue League employees were shocked to see Bailey's face on the recording of their ring doorbell camera around 1 a.m. According to Animal Rescue League Director Loretta Hyde, Bailey knew where she was going. She was making her way back home!
"She's looking right in the ring camera going, I'm home!  Let me in," said Hyde to ABC-7.
Bailey's story received national attention and was featured on People Magazine's social media pages as well as USA Today.
Now, Bailey and her brother Bill are in the running to become America's Favorite pet!
The winner of this contest will be featured in Dogster Magazine and receive a $5,000 cash prize.
People can vote until Thursday, February 16th at 7 p.m PST by Clicking Here.
A portion of the prize money would be donated to the Animal Rescue League of El Paso. Voting ends Feb. 16 at 7 p.m. PST.
Good luck Bailey and Bill! You can follow the dogs journey by following their Instagram page below:
Dog Easter Pageant