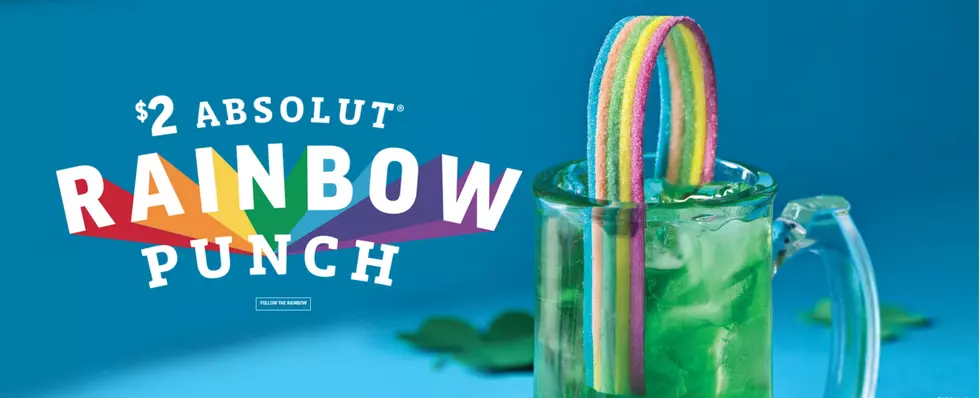 This Months Applebee's Drink Will Get You Chasing The Pot of Gold
Applebee's
Applebee's is actually doing a great job trying to appeal to millennials- because their drink of the month is back! I absolutely love this promotion! A $10 bill is all you need to enjoy happy hour and this month doesn't look like it disappoints! I was able to enjoy last month's promo- the $1 Hurricane and it was the bomb!
This months drink is a vibrant green drink inspired by Spring (probably to have us forget this awful winter we've experienced). If anything, this drink will have you chasing the pot of gold at the end of the rainbow. It's the $2 Absolut Rainbow Punch.
Complete with a candy rainbow, the Absolut Rainbow Punch is made with Absolut vodka, green apple, lemon and ginger flavoring. You may notice that this month it's $2 and not $1- let's blame that one the name "Absolut" causing the price to go up. I know, I was upset too, but it still looks delicious, and all for just two bucks?! COUNT. ME. IN!
If you feel like recreating this drink in the comfort of your own home, now you can! Tipsy Bartender has shared a recipe that you can easily recreate. Check it out below! Remember to drink responsibly!