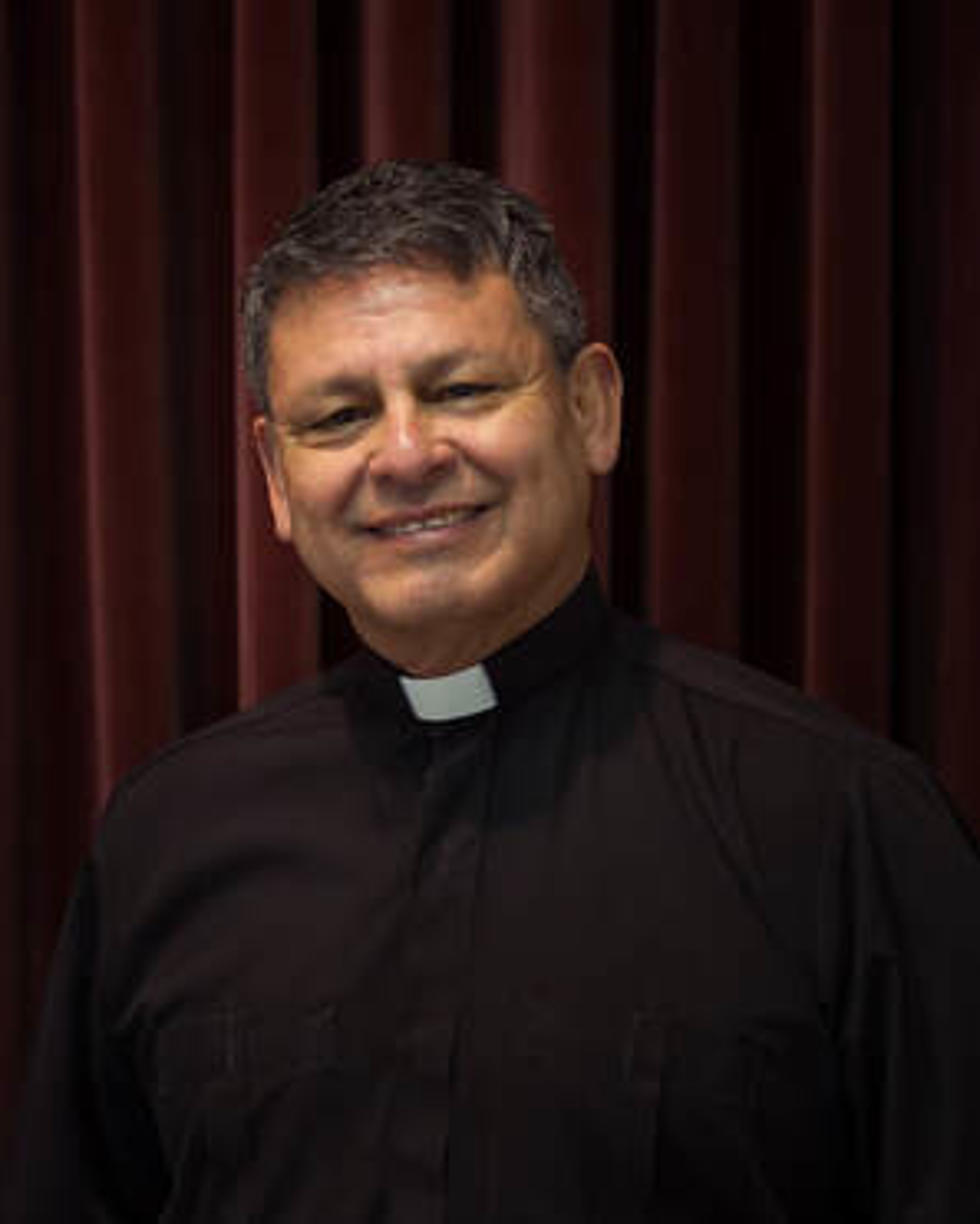 El Paso Catholic Diocese Loses Beloved Parish Priest
El Paso Catholic Diocese

The El Paso Catholic Diocese announced on Tuesday night that a beloved parish priest has passed away. 69 year old Very Rev. Trinidad Fuentez died in the hospital after a fight with cancer. The Diocese announced last week that he was in the hospital and asked for prayers for him, but also said that he was in "advanced-stage cancer" and awaiting hospice care. The Reverend Fuentez became pastor of St. Patrick's Cathedral on Mesa in 2015. He took over for Father Ricard Matty who died of natural causes. Reverend Fuentez had served for 18 years at Queen of Peace parish in west El Paso before moving to St. Patrick's.
Reverend Fuentez is a native Texan, born in Pecos and one of 15 children. He was with the Diocese of El Paso for over 40 years in the parish communities of St. Joseph's, San Antonio de Padua, St. Joseph's – Fort Davis, Christ the King – Balmorhea, Santa Lucia, San Elizario, Most Holy Trinity, Queen of Peace and St. Patrick Cathedral. Bishop Mark Seitz said the Diocese mourns the loss of Father Fuentez and asked that "the entire El Paso community to pray for his soul and the souls of all faithful departed." Funeral services have not yet been arranged. The Diocese said it will release those details to the public when they are available.
When news of Father Fuentez's illness broke, Mike was shocked. He told me that he and his wife, Patricia, had been married by Father Fuentez. Mike was genuinely saddened by the news of Father Fuentez and it really made me think about how one person can be so important in so many people's lives. Then Monika told me that Father Fuentez had also married her brother and sister-in-law.
In a town like El Paso where the Catholic Church is so dominant, it's not hard to find among your circle of friends and family a number of people who had a priest like Father Fuentez in their life and how his passing will leave a hole in their hearts. I never had the honor of meeting Father Fuentez but knowing what an impact he had on my co-worker's lives I can only imagine that he was a lovely man. May he rest in peace.
Here are some tips for self-care during the pandemic: