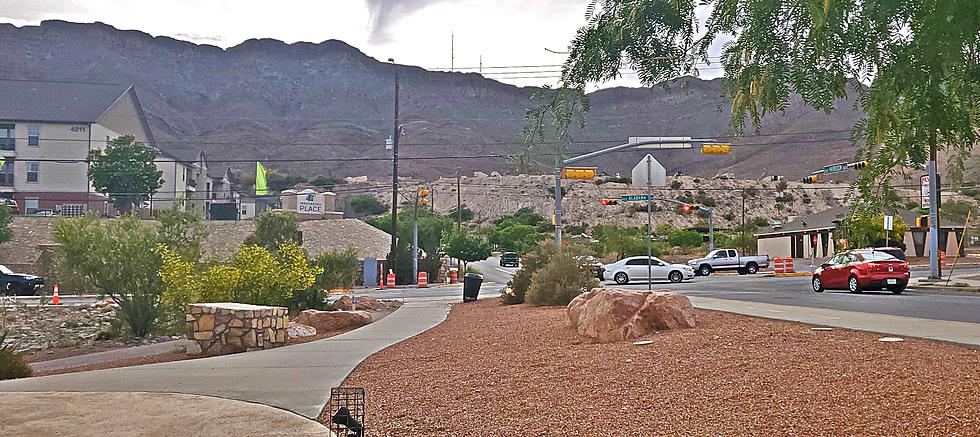 These 2 Chaotic Routes In El Paso Are Hazardous for Drivers
Veronica Gonzalez
It is a big deal when a road that once was your backup or typical route becomes difficult. Now, when that happens some people usually ride it out until construction is dunzo. Then you also have those who would learn a detour just to avoid the useless frustration of a hazard madness.
Enter your number to get our free mobile app
There are certain times the traffic flow seems heavier early morning and late afternoon into early evening hours. Residents in the area have no other choice but to take the difficult route. Drivers on Harrison Ave. trying to cross to the other side of Harrison Ave. or just to get on Alabama St. is a struggle.
Since the road construction started in that area have you feeling like a stuntman in a Mission Impossible movie. I've personally seen the chaos with my own eyes when I've driven on that road. Plus, some drivers struggle that they actually come close to being the cause of a close call.
By close call, I mean quite a bit of El Paso drivers on Alabama Ave. are stopping for a yellow blinking light. Now a blinking yellow light means to proceed with caution and a blinking red light is when you're supposed to stop. Now I get that you feel bad for those waiting for their chance to move after waiting for 5 minutes.
I also wish they would have made it a blinking red light to help the others that wait and more importantly, avoid car accidents. The same goes for N. Mesa St. at Brentwood Ave. for cars using a turning lane to cause chaos on N. Mesa St. lately. The far-right lane at Brentwood Ave. is meant to turn into Hoppy Monk.
Some El Paso, Juarez, New Mexico, and other out-of-state drivers have been making an incorrect move on the road lately. Drivers that use the far right lane to head straight on N. Mesa St. are cutting into the drivers who originally used the correct lane, to begin with.
Drivers will actually curve to the far left from the far right lane leading to a lot of close calls.
Feel free to share your thoughts about those areas by choosing the option you agree with on the poll below.
Construction Chaos
LOOK: Route 66's quirkiest and most wonderful attractions state by state
Stacker
compiled a list of 50 attractions--state by state--to see along the drive, drawing on information from historic sites, news stories,
Roadside America
, and the National Park Service. Keep reading to discover where travelers can get their kicks on Route 66.
See the Must-Drive Roads in Every State