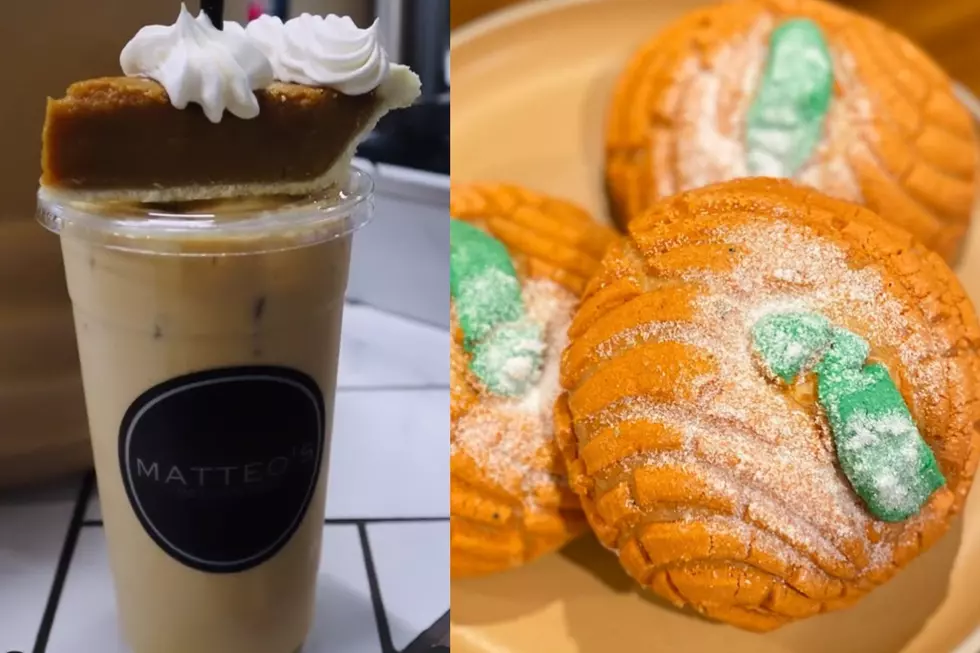 Fun & Spooky Treats You Can Get in the Borderland this Halloween Season
Matteo's Mexican Food/ Food City Supermarkets
One of my favorite things about the Halloween season? Aside from all the horror movies playing on all the channels; the treats!
Enter your number to get our free mobile app
You can't have Halloween season without some tricks and, most importantly, treats. While candy is certainly one of the season's favorites, there are lots of other treats available for you to indulge in. Here are some of my top recommendations for this Halloween season that you can find right here in El Paso!
Sun City Slice 
Pizza skulls are all over TikTok and Pinterest, but if you can't find the mold for it (thanks to TikTok it's sold out!) hop on over to your nearest Sun City Slice and celebrate! Sun City Slice has 3 locations to serve you, while you're there, get yourself a spooky pizza!
Matteo's Mexican Food 
Matteo's Mexican Food has a special agua fresca flavor for every month and this month they bring you a classic mixed with a fall favorite! It's the pumpkin pie horchata and it debuts on October 15. Matteo's is known for their delicious foods, but most importantly their unique selection of aguas frescas! El Paso has one Matteo's, and if you are down for a road trip, Las Cruces has two Matteo's!
Food City Supermarkets 
If you've got a sweet tooth, then drop by your nearest Food City and pick yourself up a pumpkin concha; I'm not entirely sure if they're pumpkin flavored but I'm totally willing to try them out in the name of research! Food City has 2 locations to serve you.
Weirdoughs Bakery 
Get weird at Weirdoughs Bakery and bite into their October flavors: Butterscotch glazed, with bonus butterscotch candy pieces and the return of their Oreo Graveyard complete with a candy tombstone! These donuts are sure to satisfy your sweet tooth! Weirdoughs Bakery is located at 2900 N. Mesa Suite C.
The Dripping Cauldron
The Dripping Cauldron, which already has a horror themed menu, introduces their new Raven frappe! Drop in for a spell and a coffee or tea. The Dripping Cauldron is located at 9408 McCombs.
The only thing you'll have to worry about this Halloween season is trying to decide which to try first!
Happy hauntings.
40 Great Songs El Pasoans Love Because of a TV Show or Movie