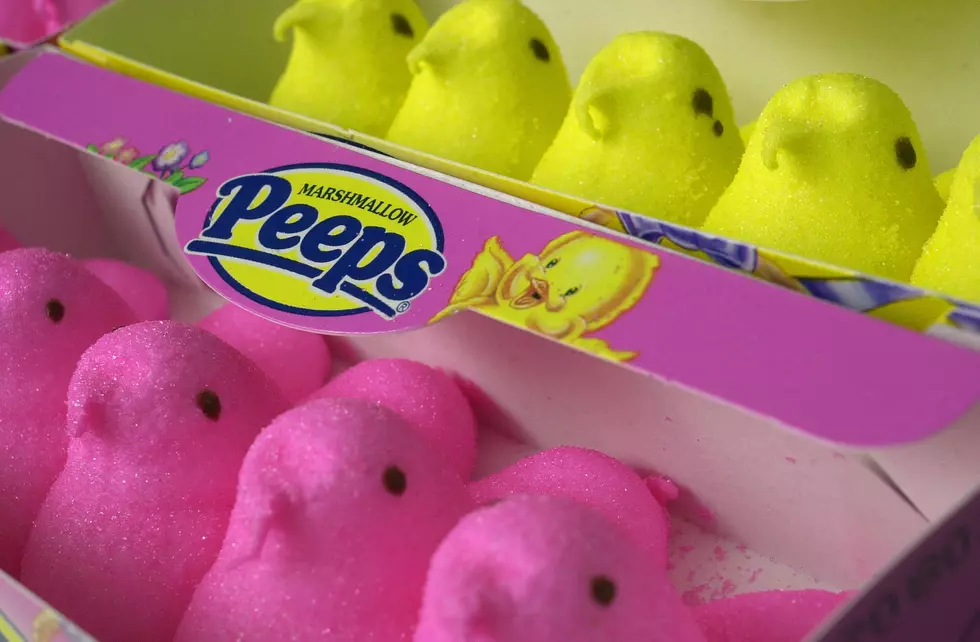 Peeps Make Triumphant Return With Two New Flavors
Getty Images
Good news for those who have missed the sickenly sweet popular Easter marshmallow candy PEEPS, they're coming back to stores! According to a news release, PEEPS is hatching some new flavors as well as new merchandise.
PEEPS had been out of production for nine months, but rest assured, they will return to shelves this Spring. Along with a line of merchandise that includes a Kellog's PEEPS cereal, the two new flavors are HOT TAMALES Fierce Cinnamon Flavored Marshmallow Chicks and the PEEPS Froot Loops Flavored Pop.
Other nationwide PEEPS offerings include:
PEEPS Rainbow Marshmallow Chick Pop
PEEPS Cotton Candy Flavored Marshmallow Chicks
PEEPS Party Cake Flavored Marshmallow Chicks
PEEPS Sour Watermelon Flavored Marshmallow Chicks
PEEPS Fruit Punch Flavored Marshmallow Chicks
PEEPS Root Beer Float Flavored Marshmallow Chicks
PEEPS Chocolate Pudding Flavored Marshmallow Bunnies
Easter lands on April 4th this year, so I'm sure that as soon as Valentine's day is over, we can expect to see the PEEPS pop up on shelves soon after. With the pandemic being long and some companies having to stop production, this may put a smile on many lovers of the PEEPS.
I, however, can't say I missed them. To begin with, I've never been a sweets fan. A couple of years ago, when I first started on the Morning Show, we had a PEEPS challenge where we stuffed PEEPS into our mouth and tried to recite movie quotes. It didn't end well for everyone, also PEEPS dissolve quickly. Now, every time I see them on the shelves for Easter, I shudder.
Enter your number to get our free mobile app
ALSO SEE: 30 Most Decade-Defining Memes