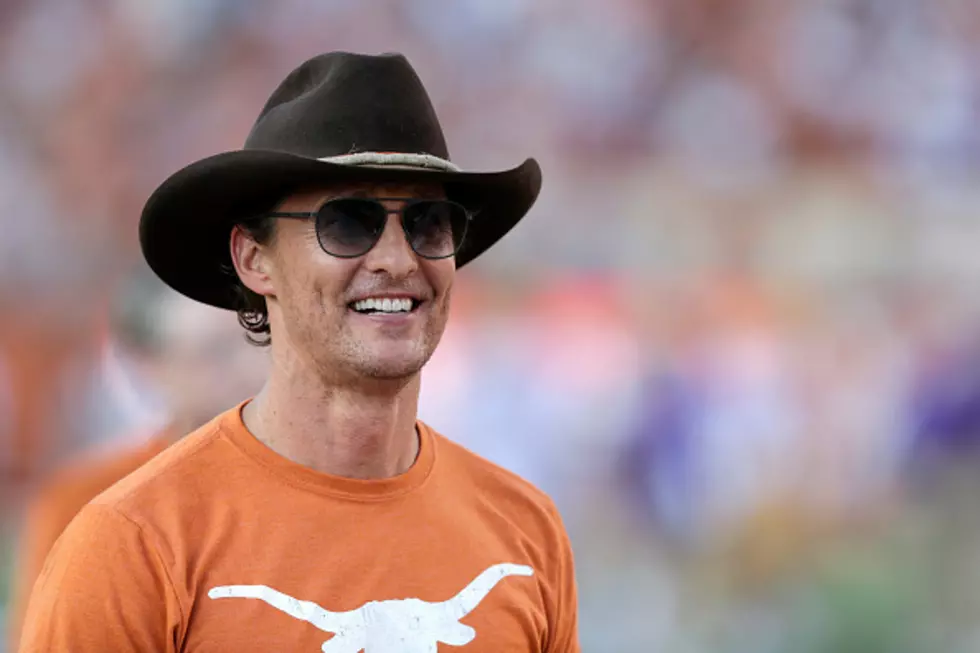 McConaughey's Instagram Announcement Is Surprising His Supporters
Getty Images
Texans have been waiting with bated breath to see if one of their favorite actors would be running for office in the Lone Star State and we have our answer. For months, people have been speculating about whether or not Hollywood A-list actor Matthew McConaughey would be running for office in Texas. Some thought possibly a congressman, or even the Mayor of Austin but the big rumor was that McConaughey would be throwing hit has into the ring against Governor Greg Abbott for the highest office in the Lone Star State.
The rumors were met with enthusiasm from some Texans, who see the Oscar winner as a likable character but others questioned what his political stances were. The actor has never openly discussed his position on many of the key issues in the state, although it's safe to say he would be for legalizing marijuana in Texas. Now, people can stop pondering this question since Matthew himself has released a statement on whether or not he will be running for governor.
Enter your number to get our free mobile app
Matthew McConaughey posted a roughly 3-minute video to his social media sites where he explained why he would not be running for Governor of Texas. In the video he discusses how he never thought he would go from his humble upbringing in Texas to someone people would seriously be considering for political office. He goes on to say how he believes he will be able to help out people and the state of Texas in better ways by supporting the "entrepreneurs, businesses, and foundations" that he believes in. You can listen to his entire statement in the Instagram video below.
LOOK: Here are 50 political terms you should know before the upcoming election
KEEP READING: Scroll to see what the big headlines were the year you were born