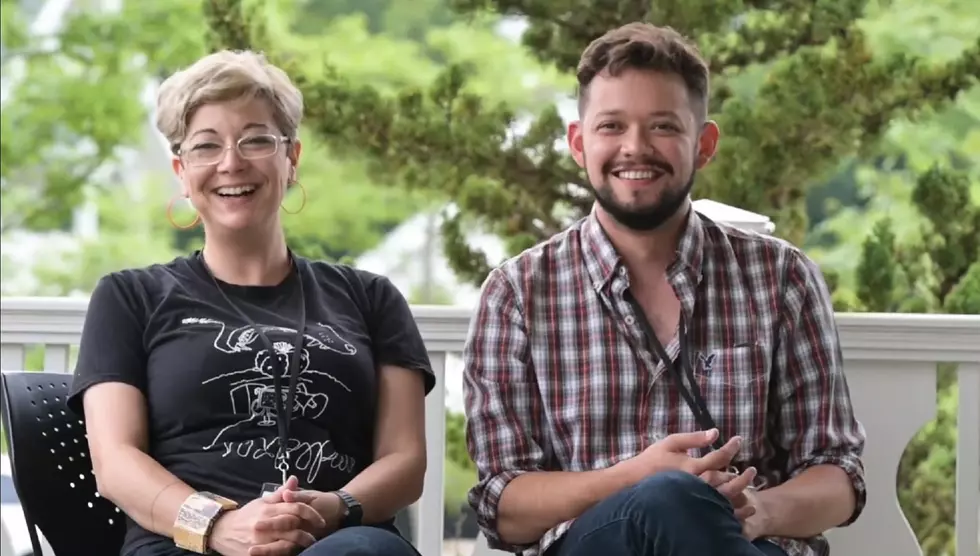 Local Bands Coming Together To Support Local Musical Get to NY
Eugene O'Neill Theater Center via YouTube
The El Paso music scene is not only loaded with tons of talent, but it's filled with truly supportive people. Many in the scene believe in supporting the arts; whether it's another band, art galleries or a theater production. One musical production that was created last year was called Little Duende; & one of the writers has some ties to El Paso.
Little Duende was created by Robi Hager (Music/Lyrics) who lives in Philadelphia & Georgia Escobar (Book/Lyrics) who lived in El Paso & Juarez. The story is about a young female elf who wishes to leave her homeland to rescue her mother who has been kidnapped so she can be reunited with her. The story is obviously fictional but the themes strike some very real chords to reality.
Georgina & Robi summitted Little Duende to the National Alliance for Musical Theater in 2021. It got accepted and was one of the 8 featured last year.
You can also find some of the musical pieces uploaded onto YouTube:
They were able to showcase it in New York but now they're hoping to get a full production made this year. To show their support, many El Paso musicians teamed up for a fundraiser show to help raise the money so that they CAN: DuendeFest.
One of the main organizers is Daniel Maciel; who is the event coordinator & the drummer on of the bands performing, Trash Baguette. The event will be taking place September 17th at the Old Sheepdog Brewery.
Daniel also informed me that many local vendors will be there for the event & 8 local bands of all different types of genres will be performing:
Collide the Gemini
[Ghoul]
Heinous Mutation
Honey Mason
PIE 
Saving Bandit
Trash Baguette
If you want to donate but can't make it out to the event, you can donate on the Little Duende website.
El Paso Artist Jessie Gandarilla