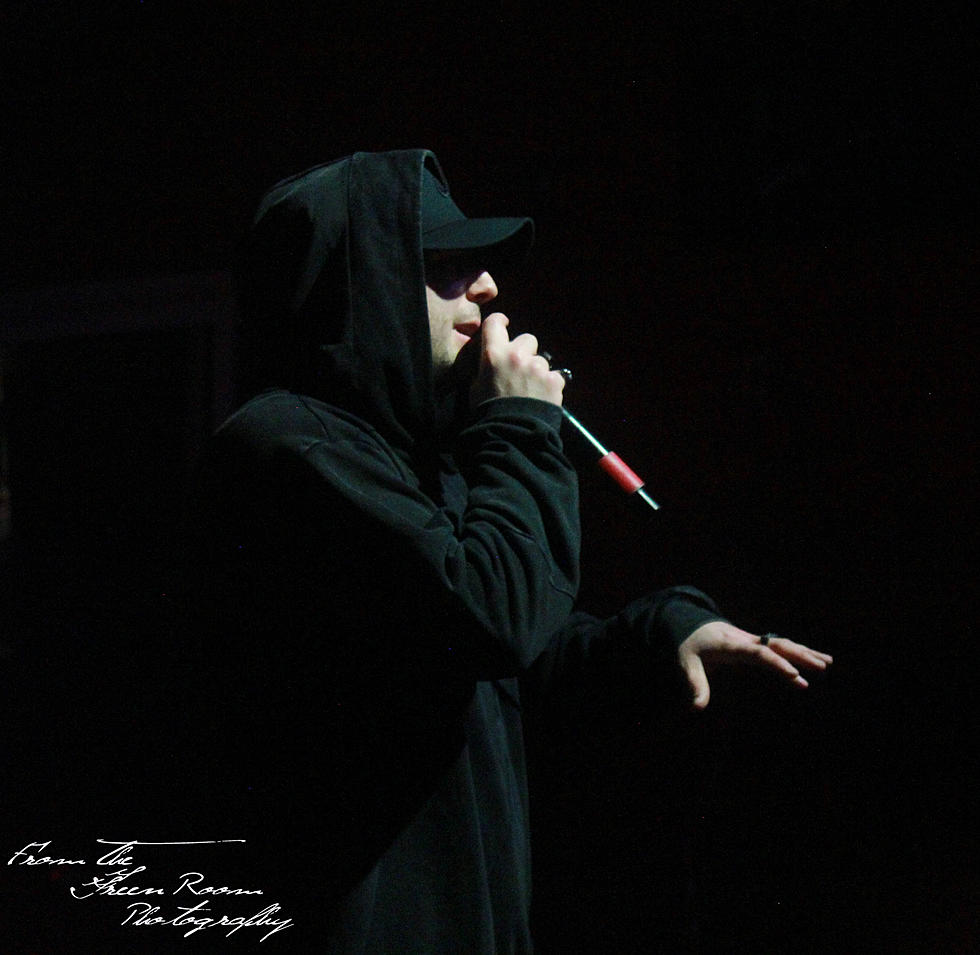 A KLAQ Exclusive With FATN's Matt Brandyberry: New Tour & Album
Brien Mitchum
Since I've been working for KLAQ, I've only done a few interviews: Marcus Williams, the bassist from Crafting the Conspiracy & Jim Ward when he released his Daggers album. Last week, when I was filling in for the Buzz Adams Morning Show, I got to interview From Ashes To New's keyboardist/rapper Matt Brandyberry, before their show at the Rockhouse on March 27th. If you missed hearing the audio on the air last Friday, don't worry because now you can hear it in its entirety.
If I can be honest, I was very nervous (mainly because I just wanted to do a good job); but thankfully Matt was very nice & down to earth on the phone. I also got a much better insight on the band after our interview.
One of my personal favorite parts during the interview was asking Matt about his beginnings playing music. I thought piano was his first instrument but I was surprised that it was NOT. He admitted, for the very first time in an interview, that his first instrument was actually string bass (or a double bass). He also admitted the ONE instrument that he CAN'T play: the drums.
We joked about how "prophetic" the song "Panic" was; it was released in 2019 but the lyrics almost seemed to predict the whole pandemic in 2020. He also went to into on how he feels about the comparisons fans make, pairing From Ashes to New to the sounds of Linkin Park: "I love the comparisons...it is an absolute honor...for us...now that we've shown that we can honor such a great band... it's our time to show that we can also be that big...that our music has a place of its own"
The last time FATN came to El Paso was back in 2018, when they opened up for Papa Roach at Speaking Rock & they've done many shows in the past and since then. One of the most striking parts was when I asked Matt, what was the moment the band said "we've finally made it?" Without hesitation, he answered: "This tour (Still Panicking) right here...I think that this tour has really been an awakening for us to look and go 'Ok... people really DO love what we're doing'".
Matt also teased that they ARE working on a 4th studio album, the follow up to 2020's Panic. They don't have a release date but, Matt did say that version of FATN sounds like "the best version of us...we're just going in doing what WE want to do...we're going to create the best version of WHO we are...it sounds like From Ashes To New...I just know that it's going to be huge"
You can hear the whole interview with Matt Brandyberry down below on the KLAQ YouTube channel:
I want to thank Matt for his time, for rocking El Paso back in 2018 & rocking this year. The "Still Panicking" Tour with From Ashes To New, Fire From the Gods, Blind Channel, Kingdom Collapse & Above Snakes comes to the Rockhouse, 9828 Montana on March 27th. If you want to get your tickets, you can get your tickets HERE.
WOW: A Trip Down Buzz Adams Morning Show CD Memories