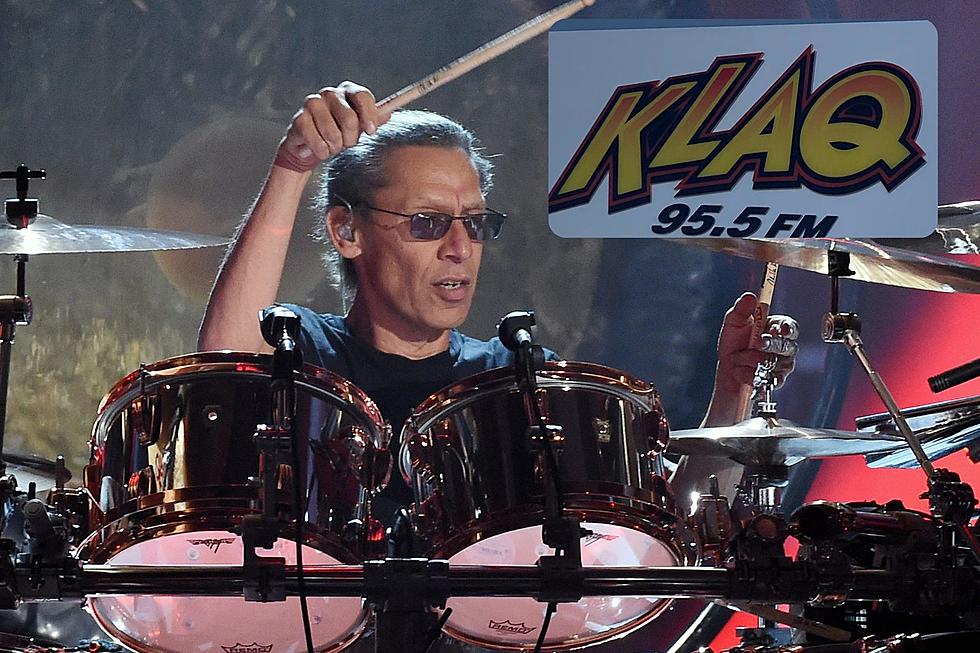 Hear This Vintage 80s KLAQ Interview With Drummer Alex Van Halen
Getty Images/Daniel Paulus/Canva
When you think of the greatest drummers in rock; John Bonham, Neil Peart & Ringo Starr come to mind. Another giant is Alex Van Halen. El Paso is no stranger to Van Halen; we've seen them play here before. But what you might not have heard was Alex's interview WITH KLAQ back in 1981... but now you CAN hear it again.
Where did this KLAQ interview come from?
It was actually included on a bootleg audio cd of the actual recording FROM their October 7th, 1981 concert at the El Paso County Coliseum during Van Halen's Fair Warning Tour. It was the final track included on the cd. Now finding the cd is hard to find but thankfully there's audio from that very concert online on YouTube; including this rare 1981 KLAQ interview with Alex Van Halen recorded the morning before the show on the 7th.
Thanks to the YouTuber user, VH Village, we can now enjoy (or possibly relive) this 11 & a half minute interview with AVH recorded that Wednesday, just hours before the show. The KLAQ host was none other than the legendary Arin Michaels (R.I.P.). You certainly would remember her from the 80s, as she was the one who got Joe Elliott to apologize to El Paso back in 1983.
Alex Van Halen wasn't the only member from Van Halen interviewed by KLAQ
He wasn't the only member from Van Halen who appeared; he was joined by special guest bassist Michael Anthony. Alex even had a message for El Paso right at the end: "two hands in the bush are worth a bird in the hand"
Have Van Halen performed in El Paso after 1981?
Yes they have; they reappeared here a total of 4 times with their final appearance being in 1995 at the Special Events Center. Sadly no audio or footage is available online from their past shows aside from their 1981 performance. You can hear some of the audio down below and you can see a playlist with the entire show here.
It's unknown if any more of these old interviews exist but if they do, we'd love to hear them again & relive them.
40 Of The Best Musicians Born In Texas
Texas has been home to a wide variety of musical genres; many musicians have become staples of rock, metal, pop, country & more. Here are some of the greatest musicians to ever represent the state of Texas.