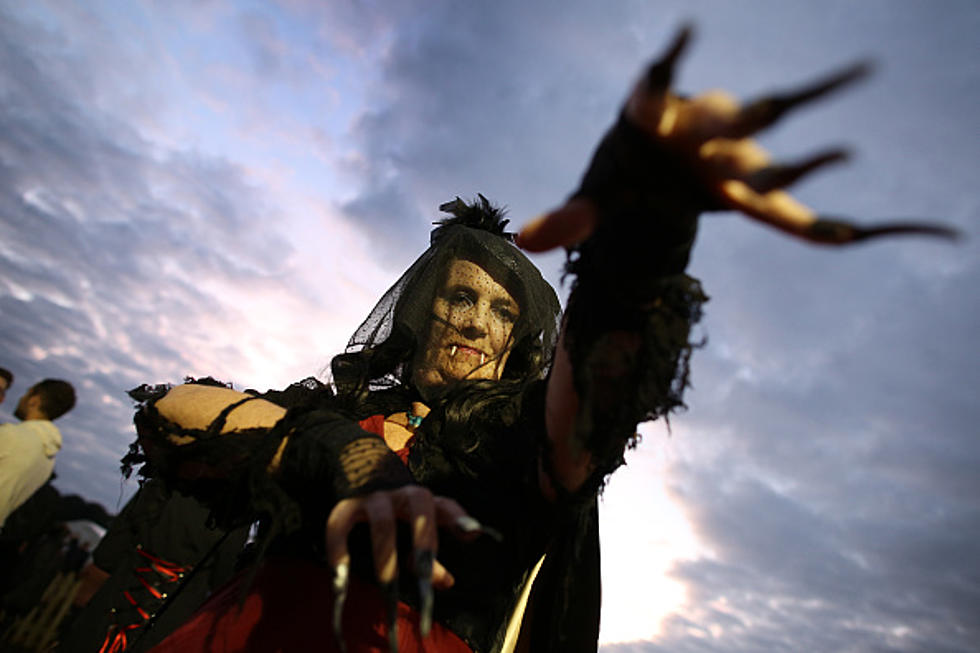 Join the Dark Side for One Night EP at the Full Moon Vampire Ball
Getty Images
If you're into that goth lifestyle and wish you could be a vampire for one night, you can. Luckily, if you have wanted to party like an animal aka a vampire your opportunity is coming. Granted it is still pretty far away but the way time has been flying it will be here in no time.
Enter your number to get our free mobile app
But you can see what it would feel like to party with fellow vampire enthusiasts like you. So if you've been wanting to show off your vampire gear, start looking for it in storage. There will be some interesting events happening at the Rockhouse Dive Bar Kitchen Venue in October.
One of the special guests that will be featured is Dungeon Hellpaso. If you're familiar with Dungeon Hellpaso then you know to expect spankings, flogging, and rope. Dungeon Hellpaso won't be the only guest having fun at the Full Moon Vampire Ball.
Other special guests include Fish the Clown, Louisianna Purchase, DJ Sarah Lou, and more. Whether you've been team dark side or curious about joining the dark side for a night, here's your opportunity. So, in a few months on Saturday, October 23, you can join the dark side and enjoy some bloody marys.
You can expect to see burlesque and live performances going on through the night. Also, you must be 21 and over, and note DRESS CODE will be enforced. Last month Full Moon Vampire Ball mentioned VIP tickets were almost about sold out on May 26. But there are still plenty of general admissions left so you can partake in a dark exotic night out.
Celebs Share Their Personal Paranormal Stories
PEEK INSIDE: Derek Jeter is Selling His Stunning Hudson Valley Lakeside Castle For Discounted Price