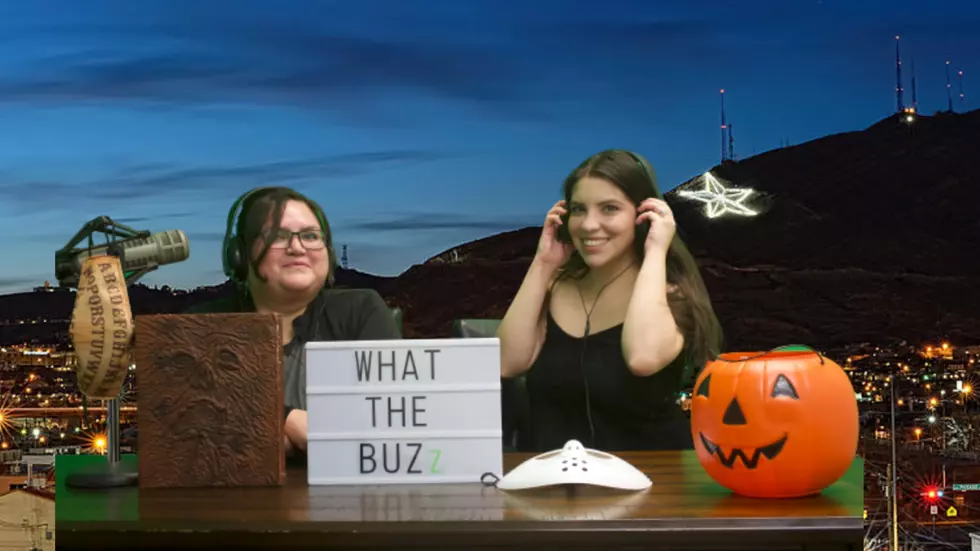 Joanna & Emily Unleash the Spook in New 'What the Buzz' Podcast
KLAQ
Emily and I are back with a brand new episode of "What the Buzz" our daily podcast where we discuss some of our favorites: horror movies and all things Disney. Our new episode, "Unleash the Spook" is available wherever you get your podcasts and conviently available on the "Listen Live" player at KLAQ.com.
In this episode we, of course, give an update on Disney and my money- spoiler alert: they still have all my money. I tried to see if I could reserve a date to go, but was unsuccessful. We also get into a very NSFW topic on Disney rides.
If you're wondering why we call this episode "Unleash the Spook" it's because we are officially 200 days away from Halloween. With Easter officially over, and the next major holiday a few months away, we believe it's an appropriate time to discuss all things Halloween like costumes and horror movies.
Enter your number to get our free mobile app
I'm still working on my May Queen costume (from the movie "Midsommer") and I'm in desperate need of fake flowers. This is the best time to get the flowers I need for my costume because once summer is over, the fall ones come in and those are of no use to me. So, if you see fake spring flowers on sale anywhere, let me know!
Finally, Emily and I discuss the horror movie "You're Next" and how it's the quintessential horror film for millennials (which Emily and I are). While we're on the topic of horror movies, let us know what horror movie soundtrack you love!
"Unleash the Spook" is available now everywhere you get your podcasts and on that "Listen Now" player at KLAQ.com. See ya later, boos & ghouls!
All 10 Of El Paso's Nicknames