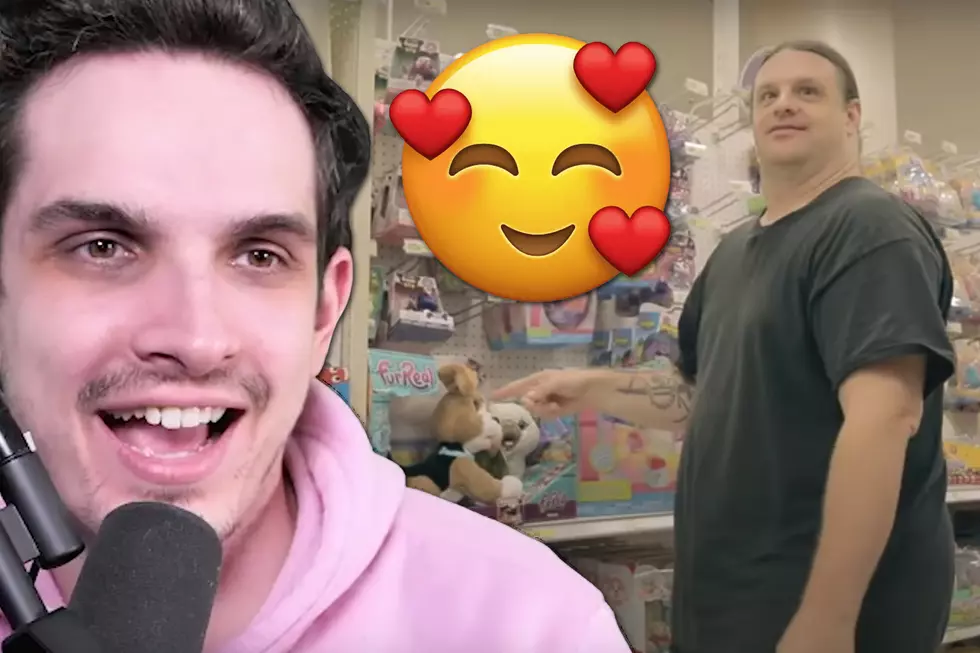 Nik Nocturnal Reacts to Wholesome Death Metal Moments
Loudwire / Metal Injection
Twitch and YouTube personality Nik Nocturnal is back to react to our Loud List of Death Metal Musicians Being Wholesome af.
"This is the best clip in the world," Nik says about a classic Metal Injection video where Cannibal Corpse's Corpsegrinder went clearance shopping at Target. "Everyone should be watching this clip, every day really, but definitely during the holidays. It's so wholesome."
Chuck Schulinder isn't just the godfather of death metal, he's the godfather of wholesome death metal moments. While being interviewed on MTV, Schuldiner wore a shirt with cats on it to "crush any misconception" that death metal artists are cruel to animals. Nik loved Schuldiner's calmness during the interview, but he had even better things to say about Obituary's Don Tardy.
Tardy has made it a habit for many years to take care of dozens of feral cats in his home town. Nik gave Tardy a metal "aww" when the drummer talked about having a big heart and using some of his money to feed some needy animals.
"Get you a man that can do both," Nik stated. "Feed some kitties on the street and go, 'Ohhhhh!' That's what everyone should strive for."
Watch the full video of Nik Nocturnal reacting to wholesome death metal moments below and be sure to follow Nik Nocturnal on Twitch, YouTube, TikTok, Instagram, Twitter, Facebook and Spotify.
Nik Nocturnal Reacts to Wholesome Death Metal Moments
100 Best Rock and Metal Albums of the 21st Century
Loudwire's picks for the best rock and metal albums from 2000 to present.