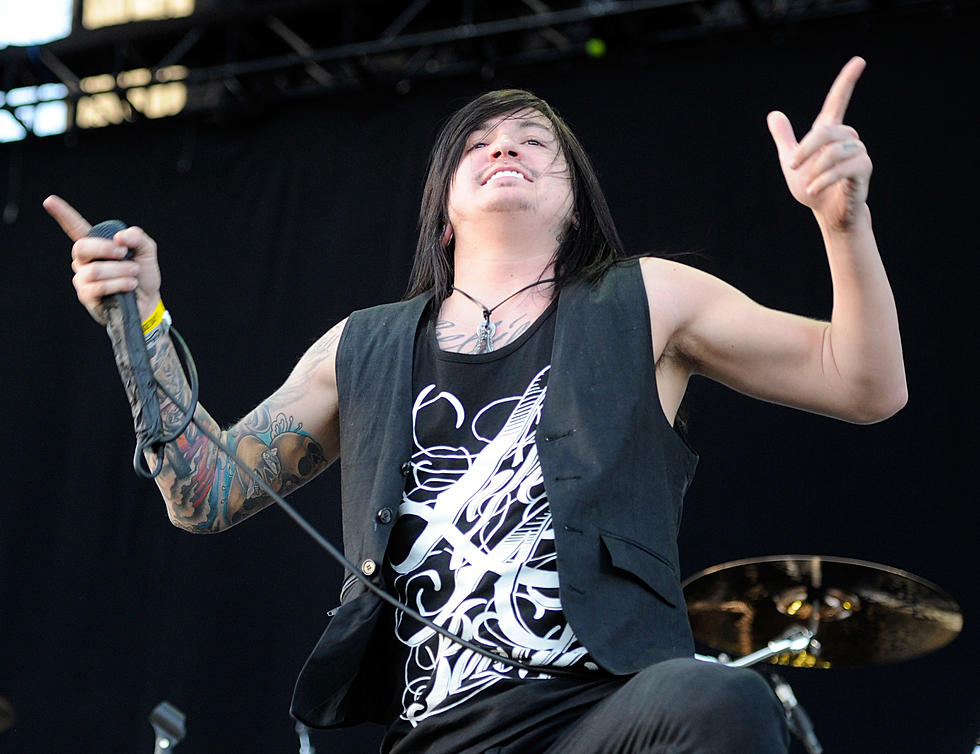 If You Missed Craig Mabbitt Back In August, You Can See Him Again
Getty Images
Yes you read that correctly. It wasn't too long ago that Craig Mabbitt of Escape the Fate came to El Paso back in August with his new band the Dead Rabbitts. Well it turns out Craig is coming back to El Paso again soon...very soon in fact.
2021 was a productive year for Craig Mabbitt. Escape the Fate released their 7th studio album "Chemical Warfare" back in April. Craig would also appear as a guest vocalist on "The Comeback" from All Good Things. He also kept busy recording music with the Dead Rabbitts, who just released their new song "Acceptance", October 28th.
But that's not all.  The Dead Rabbitts are on tour with The Red Jumpsuit Apparatus's Don't You Fake It Anniversary Tour & last week they announced a Houston show with Oh, Sleeper & Scarlett O' Hara on November 20th.
They're also currently on their "Acceptance Is the Answer" tour with Dark Station. The mini tour started October 20th & will continue through the month of November. Some of those tour dates include a few Texas stops:
Lubbock - 11/22 & El Paso - 11/23:
The Dead Rabbitts will be returning to the Rockhouse Dive Bar Kitchen and Venue, 9828 Montana, for the 2nd time in 2021. The show will also feature local support from Aurora Under Water, Death Gravity, and A New Autumn. So if you're a fan of Craig Mabbitt & you missed the first time he came to El Paso this year, don't worry. Beause you WILL have another chance to see him.
You can get your tickets for the November 23rd show right HERE. You can also see upcoming shows at the Rockhouse Dive Bar Kitchen and Venue right HERE.
A Walk Around The Old Glory Memorial In El Paso
The El Paso Old Glory Memorial has been a sight of remembering the veterans who have fought for this country since 2003. Here is a look around the Memorial including some of the plaques & donations you can find there.